Steve Carell braved stormy weather to receive a coveted Hollywood Walk of Fame star, and some of his A-list pals were there to offer their support.
Carell was the first star to receive the honour in 2016, and was awarded the 2,570th plaque outside the Egyptian Theatre on Hollywood Boulevard.
The actor, who is garnering Oscars buzz for his performance in The Big Short, was also accompanied by his co-star Ryan Gosling, the film's director Adam McKay and his former Anchorman co-star Will Ferrell.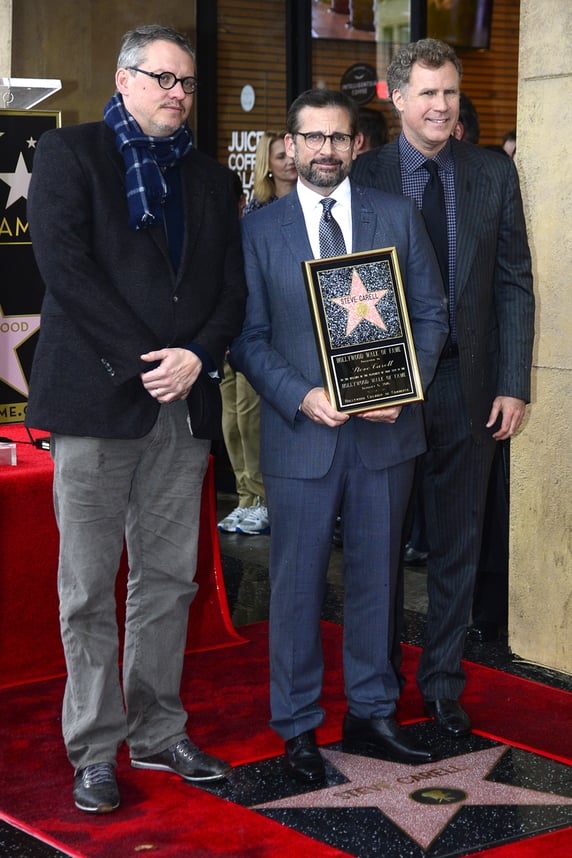 Adam McKay, Steve Carell and Will Ferrell
As well as starring in The Big Short together, Carell and Gosling previously appeared alongside one another in 2011's Crazy, Stupid, Love.
Carell's wife Nancy and their two children Elisabeth and John also attended the rain-soaked ceremony.

The Foxcatcher star was utterly thankful to people for turning up for the event, telling the crowd: "Thank you so much for coming out... it's really above and beyond... This is an awful, awful day to be doing this. I'm looking at the bank of photographers here and a more miserable group of people here I don't think I've ever seen.
"Everyone (who's standing there) looking like miserable wet cats. This means an awful lot to me, so thanks for coming out on such a dreadful, dreadful day."
Ferrell also joked about the inclement weather conditions, saying: "Today the City of Angels is crying - but not tears of sorrow. They are tears of joy as we honour Steve Carell."
Watch Carell and Ferrell's speeches by clicking the link.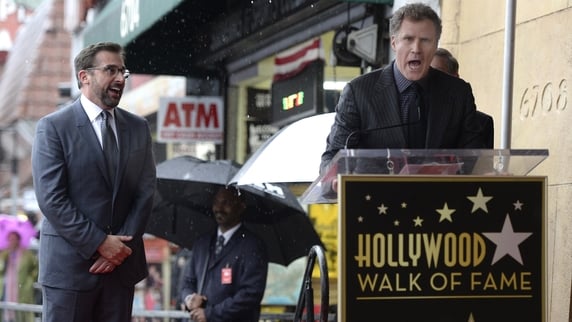 Carell laughs as Will Ferrell makes speech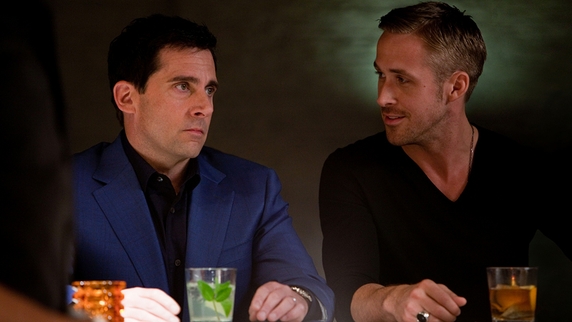 Carell and Gosling in Crazy, Stupid, Love