It is reported that actors Keri Russell and Matthew Rhys, the stars of Cold War thriller series The Americans, are expecting their first child together.
American celebrity magazine Us Weekly, quoting an unnamed source, said that 39-year-old Russell is four months pregnant.
Representatives for the American actress and 41-year-old Welshman were not available for comment.
Russell and Rhys refused to answer questions about their relationship before finally appearing as a couple in New York in April 2014.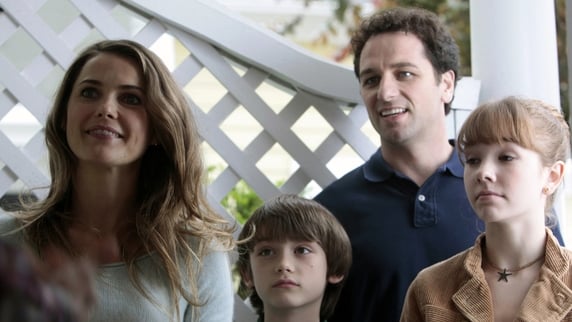 Russell and Rhys in The Americans
Russell has two children, eight-year-old son River and four-year-old daughter Willa, with ex-husband Shane Deary. They divorced in 2013 after seven years of marriage.
Rhys and Russell are currently filming the fourth season of The Americans.