If you thought 2015 was busy wait'll you see what's ahead in the first three months of 2016 alone! Joy and The Danish Girl are already in cinemas, and here Harry Guerin rounds-up the rest of the movies we're most excited about between now and Easter.
The Hateful Eight
January 8
After a box office bonanza (sorry) with Django Unchained, director Quentin Tarantino saddles up for another cowboy epic, with this one available in 167 and 187-minute versions. And once again, it's quite the badass convention with Kurt Russell, Samuel L Jackson, Tim Roth, Bruce Dern and Michael Madsen joining Jennifer Jason Leigh, Walton Goggins and Demián Bichir in the six-chapter showdown. There'll be guns, guff and gags galore as the over-the-top octet of the title take refuge in a mountain lodge during a blizzard. Let's face it, every Tarantino movie is an event, and with a soundtrack by Ennio Morricone and the opportunity to bask in 70mm glory, we're going to be the first in the queue. Wearing Stetsons.
A War
January 8
As some of us already know from Borgen and A Hijacking, star-in-the-making Pilou Asbæk (he'll be in season six of Game of Thrones soon) and writer-director Tobias Lindholm bring out the best in each other. Their latest collaboration is Denmark's contender for the Best Foreign Film Oscar and takes us from the battlefields of Helmand to the suburbs of Copenhagen. Asbæk plays the company commander who has to account for decisions made while under fire in a film that deftly blends the personal and the political and constantly asks viewers what they would do in a similar situation.
Room
January 15
After the People's Choice Award at the Toronto Film Festival, the Best International Independent Film gong at the British Independent Film Awards and a slew of audience and critic accolades, Dublin director Lenny Abrahamson's take on Emma Donoghue's bestseller finally reaches its home audience. One of 2016's most unforgettable movie experiences is in store, with Brie Larson and Jacob Tremblay simply stunning as the mother and son who have been held captive for years in a shed at the bottom of a suburban garden. Yes, it's a harrowing watch, but there's so much heart and hope here too that you should leave the cinema thinking more about all the good in the world than the evil.


The Revenant
January 15
After nominations for What's Eating Gilbert Grape, The Aviator, Blood Diamond and The Wolf of Wall Street, will 2016 finally be Leonardo DiCaprio's Oscar year? Certainly, the trailer for this survival story screams 'Give me that statue!'. Directed by Oscar winner Alejandro González Iñárritu (Birdman) and inspired by true events, The Revenant tells the story of explorer and adventurer Hugh Glass (DiCaprio), who is attacked by a bear and then left for dead by some of his own hunting colleagues. Revenge is a dish served very cold here, with Domhnall Gleeson and Tom Hardy also continuing their run of great roles.
Creed
January 15
Some of us still have to make time every couple of weeks for that classic scene from the first Rocky where firebrand trainer Mickey comes cap-in-hand to the Italian Stallion's bedsit and begs to be in his corner. The great news is that Stallone is showing all that acting clout once again in this fresh take on the franchise as Rocky Balboa takes his late friend Apollo Creed's tearaway son (The Wire's Michael B Jordan) under his wing and gets him ready for a title shot. Dust-up devotees have said that the movie is even better than they had expected; we'll be blasting out Gonna Fly Now every day until the third Friday in January.


The Assassin
January 22
We could be set for a Crouching Tiger, Hidden Dragon-style crossover hit when this lavish martial arts epic flying-kicks its way into cinemas (with shape-throwing by the more impressionable among us all the way home). 2016's answer to the jaw-dropping mayhem of The Raid has already seen filmmaker Hou Hsiao-Hsien take Best Director at Cannes last May and is in the shake-up for the Best Foreign Film shortlist at the Oscars. Shu Qi - best known to Western audiences for her roles in The Transporter and The Eye 2 - plays the hitwoman who's sent on quite the job by her boss in order to prove her loyalty. One of those rare movies where you can gorge on the visuals just as much as the action.


The Big Short
January 22
Are we ready for a comedy-drama about the financial crisis and the property bubble? Michael Lewis' (the guy who wrote that big Vanity Fair article on Ireland's woes) bestselling book comes to the big screen with Christian Bale, Brad Pitt, Ryan Gosling and Steve Carell. This is quite the departure for Anchorman and The Other Guys director Adam McKay, but The Big Short has already placed in the American Film Institute's Top 10 Films of 2015 and is also among the Golden Globe and Critics' Choice nominees. The trailer says we can bank on a movie that's as cool as it is cautionary.


Spotlight
January 29
The true story of how the Boston Globe's investigative team exposed the cover-up of child sexual abuse in the city's archdiocese has been hailed as one of the best and most important films of recent years. It's powered by superb performances from Michael Keaton, Rachel McAdams, Mark Ruffalo, Liev Schreiber, Billy Crudup, John Slattery, Brian d'Arcy James and Stanley Tucci and confirms Tom McCarthy (The Station Agent, The Visitor) as one of the most important directors working in American cinema. McCarthy and his cast have been feted the length and breadth of the US for their work in this searing study of scandal and secrecy - Spotlight will be a frontrunner for Best Picture at the Academy Awards.


Youth
January 29
Bittersweet is the order of the day as Michael Caine continues his brilliant selection of latter day roles as Fred Ballinger, a composer reflecting on life, love and everything in between while on holidays in the Alps with best pal Harvey Keitel and daughter Rachel Weisz. The film's release comes on the back of a hat-trick at the European Film Awards in December - Best Picture, Best Director for Paolo Sorrentino and Best Actor for Caine - and we reckon this is the movie to see with the ones you love the most. At least that way you won't have so much explaining to do when you've something in your eye.


Dad's Army
February 5
Fans couldn't do anything but panic when it was announced that the TV comedy classic was making its way to multiplexes. Well, nerves have calmed a smidgeon after the most recent trailer and besides, how cringey could any film with Toby Jones, Bill Nighy, Catherine Zeta-Jones, Michael Gambon, Tom Courtenay and Sarah Lancashire be? Jones is Captain Mainwaring, Nighy is right hand man Sergeant Wilson and Zeta-Jones plays the journalist who arrives to heat things up among the Home Guard in 1944. With reinforcements in the form of Gambon as Private Godfrey, Courtenay as Lance Corporal Jones and Lancashire as Mrs Pike, it turns out that Warmington-on-Sea's 'finest' have been tasked with saving the D-Day Landings from disaster. Don't panic?
Deadpool
February 10
Ryan Reynolds' previous superhero outings - Blade: Trinity, X-Men Origins: Wolverine, Green Lantern - have been pretty patchy, so his solo run as Marvel's antihero mercenary has a lot to live up to. In character in the trailer, the actor promises "A different kind of superhero story", and in terms of cursing and claret, Deadpool looks like a far grittier take on Marvel than we've been accustomed to. As he proved in the likes of Van Wilder and Waiting, Reynolds is a force to be reckoned with when delivering a one-liner, so we really need the set-pieces to measure up to the sarkiness here.


Concussion
February 12
If you're in the camp that says that Will Smith should ditch all the Bad Boys and Men in Black messing and concentrate on the serious stuff, then you'll be able to say 'I told you so' with Concussion. It's based on the true story of Dr Bennet Omalu, the pathologist who discovered the link between brain damage in American football players and injuries they sustained on the field. The one-man-against-the-system dynamics in the trailer are truly gripping, and the ticking clock sound effect is a pretty accurate representation of how we're feeling right now.


Zoolander 2
February 12
Strike a pose and (blue) steel yourself as Ben Stiller, Owen Wilson and Will Ferrell return with more show pony shenanigans. Directed by Stiller, the sequel to 2001's slice of genius finds Derek Zoolander (Stiller) and Hansel McDonald (Wilson) joining forces with Interpol to catch someone who is "trying to kill the world's most beautiful people". Each victim, it transpires, dies while channelling Zoolander's trademark look. If the Benedict Cumberbatch cameo is anything to go by, we're in for some great laughs around Valentine's weekend.
The Survivalist
February 12
One for the post-apocalyptic posse with Martin McCann (Killing Bono), Mia Goth (A Cure for Wellness) and Olwen Fouéré (This Must be the Place) the stars. Enniskillen filmmaker Stephen Fingleton won the Douglas Hickox award for Best Debut Director at the British Independent Film Awards in December and we're looking forward to getting down and dirty in the Northern Irish countryside as McCann's loner finds his warrior code tested by a mother and daughter.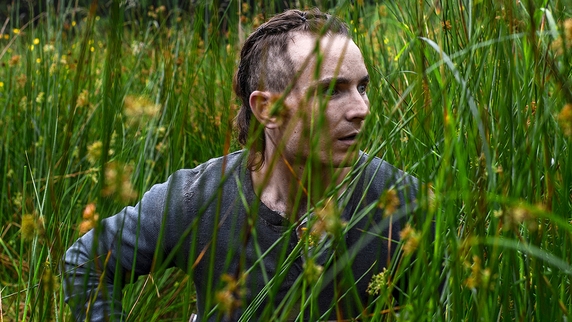 Triple 9
February 19
It's hardboiled heist heaven as The Proposition and Lawless director John Hillcoat recruits Casey Affleck, Kate Winslet, Woody Harrelson, Chiwetel Ejiofor, Aaron Paul and Anthony Mackie for his latest score. When a gang of criminals and corrupt cops end up on the wrong side of the Russian mafia, they have to pull off a job to put things 'right'. The plan involves the killing of a rookie officer (Affleck) and then completing the robbery in the ensuing chaos. But when did things ever go to plan? Affleck and Harrelson were both great in the gritty-but-uneven Out of the Furnace, and this reunion looks set to offer some relief to those suffering from Sicario withdrawals.


Secret in Their Eyes
February 26
One of the best films of the past decade was the Oscar-winning Argentinian thriller El Secreto de Sus Ojos; now it's received the Hollywood makeover with Nicole Kidman, Chiwetel Ejiofor and Julia Roberts starring and Shattered Glass director Billy Ray behind the lens. In this new adaptation of Eduardo Sacheri's source novel, Ejiofor plays the FBI agent trying to catch the killer of his colleague's daughter as the lines between justice and the law become increasingly blurred. Even though it didn't do much business in the US, we're still hoping for twists and nail-biting moments aplenty.

Hail, Caesar!
March 4
The Coen brothers have done some disappointing comedies in their time - Intolerable Cruelty and The Ladykillers - but this send-up of Hollywood in the 1950s feels like it could be shot through with their trademark genius. Josh Brolin plays the studio fixer who's trying to rescue a kidnapped leading man, played by a hamming-it-to-the-hilt George Clooney. So we're in Coen caper territory with a movie that looks like it has a bit in common with that Busby Berkeley-style dance number in The Big Lebowski. And how's this for support? Ralph Fiennes, Jonah Hill, Scarlett Johansson, Frances McDormand, Tilda Swinton and Channing Tatum.


Truth
March 4
Here's a political thriller that really looks like one for House of Cards, The Newsroom and The West Wing fans to get their teeth into. In an, ahem, truly, uncanny portrayal, Robert Redford stars as legendary US anchorman Dan Rather, who finds himself in the centre of the media storm when the accuracy of a story about US President George W Bush's military service record is questioned. Starring opposite Redford is Cate Blanchett, who plays his 60 Minutes producer Mary Mapes. The film is based on Mapes' memoir, Truth and Duty: The Press, the President and the Privilege of Power, and we can expect more than a few copies of it to be shifted this side of the pond come March.


Time out of Mind
March 4
This Richard Gere film is a long time coming - it premiered at the Toronto Film Festival in September 2014 - but the majority of reviews say the wait has been worth it. Gere plays George, a homeless man in New York trying to survive each day and find some kind of peace in his relationship with his daughter Maggie (Jena Malone). After excellent performances in Brooklyn's Finest and Arbitrage, Gere's work here has been hailed as revelatory and the track record of filmmaker Oren Moverman (writer-director of The Messenger, writer of Love & Mercy) promises a thought-provoking character study that's all too close to home.


Anomalisa
March 11
Charlie Kaufman fans rejoice - the Being John Malkovich and Eternal Sunshine of the Spotless Mind writer is back with a stop-motion animated comedy for adults. In Kaufman's latest exploration of the human condition (he adapted his own play for the screen) an author of customer service publications finds his life at a crossroads during a business trip. The trailer provided two of the most uplifting minutes of 2015; we're wondering how we're going to feel after a full hour-and-a-half.
The Witch
March 11
The one horror fans have been waiting for. Writer-director Robert Eggers was honoured at the 2015 Sundance and London film festivals for his feature debut, and the chills on offer are reported to be some of the best in years. His film is set in 1630s New England, where a Puritan family are put through the wringer out in the wild. The patriarch is played by Ralph Ineson, known to millions as Dagmer Cleftjaw in Game of Thrones, Amycus Carrow in Harry Potter and, of course, Finchy in The Office, but it looks like this armrest-gripper could give him his most iconic role yet.


High-Rise
March 18
Kill List director Ben Wheatley will bring us the Cillian Murphy and Jack Reynor-starring crime-thriller Free Fire later this year, but before that we have his take on the great JG Ballard novel of the same name. In this dystopian drama Tom Hiddleston plays a young doctor who moves into a luxury apartment block in 1975 London and soon becomes involved in plenty of trouble in 'paradise'. The other residents include Jeremy Irons, Sienna Miller, Luke Evans and Elisabeth Moss.


Sing Street
March 18
After his glorious love letter to New York with the Keira Knightley and Mark Ruffalo-starring Begin Again, Once writer-director John Carney returns home for this semi-autobiographical story of teenage kicks in 1980s Dublin. Newcomer Ferdia Walsh-Peelo plays Cosmo, the kid who tries to beat boredom and domestic blues by starting a band. The cast also includes Maria Doyle Kennedy, Aidan Gillen and Jack Reynor. No trailer yet, but if the pic below is anything to by, we'll be in the best of tearaway company. Keep an eye on the Sundance Festival in the US in January, where the film receives its world premiere.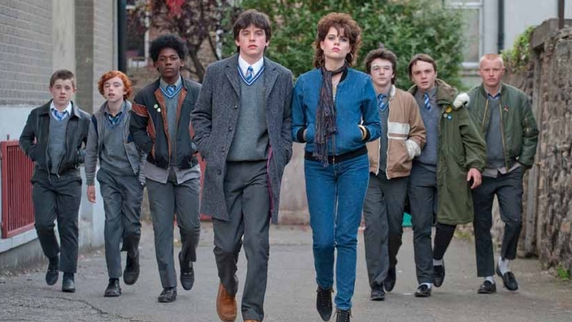 Batman V Superman: Dawn of Justice
March 25
Blockbuster season begins as Ben Affleck (Batman) and Henry Cavill (Superman) square (jaw) off in the superhero showdown. And if Affleck's delivery of the line "Maybe it's that Gotham city and me... we just have a bad history with freaks dressed like clowns" in the teaser is anything to go by, this multiplex mauler could surprise even the fussiest of devotees. Turning the screw on the Caped Crusader and the Man of Steel is Jesse Eisenberg as Lex Luthor, and Amy Adams, Diane Lane, Laurence Fishburne, Jeremy Irons and Gal Gadot complete the line-up.


Zootopia
March 25
Family feelgood as Disney lets us ride along with bunny rabbit officer Judy Hopps (Ginnifer Goodwin) and red fox con artist Nick Wilde (Jason Bateman) as they try to solve the case of a missing otter. The CVs of the directors - Tangled, The Simpsons, Big Hero 6 - are impressive, as are the other voice talents on the credits: Idris Elba, JK Simmons and Shakira. We saw an unfinished scene during the summer involving an encounter with a sloth - it's made it into the trailer - and the comedy on offer looked pretty special, so keep it in mind for the Easter holidays list.