The 2014 documentary I Am Ali gets a welcome showing on RTÉ 2. The first episode in the three-parter Great Barrier Reef with David Attenborough (BBC One) begins tonight, in which the veteran naturalist returns to a place he first visited in 1957 and there's a screening of the frankly bonkers but wonderful movie Cloud Atlas (TG4).
I Am Ali
6.55pm RTÉ 2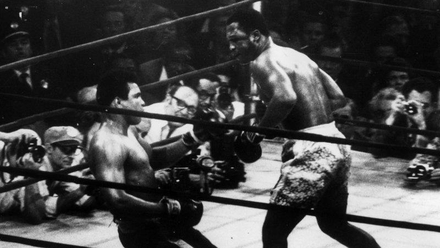 The powerful 2014 documentary I Am Ali is told through unprecedented access to legendary boxer Muhammad Ali's personal archive of 'audio journals' combined with interviews with family and friends, including his daughters, sons, ex-wife and brother. Legends of the boxing community including Mike Tyson, George Foreman and Gene Kilroy also contribute. Experience Ali's extraordinary story, as a fighter, lover, brother, and father, as told from the inside. The iconic photograph was taken in March 1971 in the title fight at Madison Square Gardens, New York, when Muhammad Ali went down in the 15th round to a left hook from world heavyweight champion Joe Frazier who kept the title with an unanimous points win. 
Great Barrier Reef with David Attenborough
9.00pm BBC One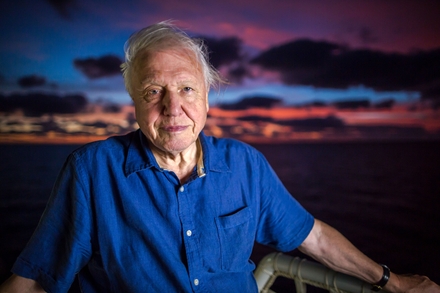 New three-part series. In 1957 David Attenborough first visited one of the planet's most extraordinary natural wonders, the Great Barrier Reef. Shrouded in mystery and difficult to explore, this underwater paradise was somewhere he always wanted to return to. Almost 60 years on, David has the opportunity to unlock the secrets of the reef like never before, using the latest filming techniques. Aboard the Alucia, a research and exploration vessel equipped with the latest technology, David embarks on a personal journey of discovery to understand how the reef was created and meet the animals that call it home. In this first episode, David meets some of the people who have lived alongside it, and have told stories of its origins for thousands of years.
Cloud Atlas
9.15pm TG4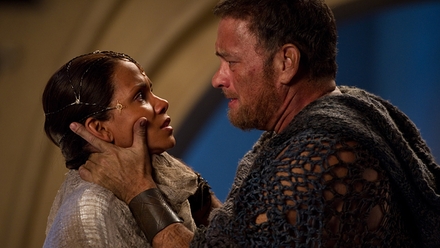 Tom Hanks, Halle Berry and Jim Broadbent take on multiple acting roles in this memorably idiosyncratic adaptation of David Mitchell's, well, memorably idiosyncratic novel. Cloud Atlas as a film runs for three hours  - so stock up well, tea, bikkies etc. Its story spans five centuries and a series of disparate sagas bring us the attorney who takes in a slave on the run in 1849. Or the impoverished composer, who, haunted by his past, tries to finish a challenging piece of music. Then there is the genetically engineered worker, who in the year 2144, feels something human stirring inside although he is not supposed to feel such things.There are other interwoven stories too. Suffice to say that the novel; on which the movie is (very faithfully) based has been described as "a terrifying vision of the world's future (which) challenges our ability to shape not only our destiny but those that will come after us."
Read TEN'S review here
For a full list of programmes on all channels click
here
.