LOVE/HATE star Charlie Murphy has said that she is pleased that RTÉ's new 1916 drama Rebellion centres on the stories of four strong female lead characters.
Wexford native Murphy plays Elizabeth Butler, a privileged middle class woman who is studying medicine in The College of Surgeons when she becomes swept up in rebel cause.
Speaking to TEN on the set of Rebellion, which begins on RTÉ One television on January 3, Murphy said that she felt women had been overlooked in the history of the Rising: "One of the main things that drew me to this is that it is a huge privilege to be able to recount something about your own heritage but then looking at these characters in the script, I just thought I can't pass this up. It's very rare."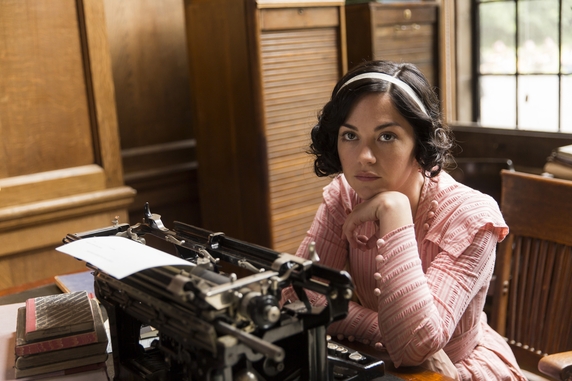 Sarah Greene in Rebellion
Murphy added that her character is involved in a couple of romances in the drama but that Elizabeth is more passionate about the struggle for Irish freedom. "It is the uprising that inspires her more than the love interest." she says.
The five-part drama, which also stars Ruth Bradley, Sarah Greene, Sophie Robinson, and Brian Gleeson, charts the pivotal events in Ireland from the outbreak of World War One to the Rising in Dublin in Easter 1916.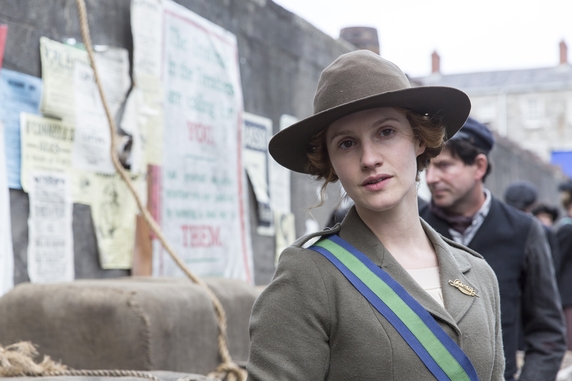 Ruth Bradley in Rebellion
Click on the video link to watch TEN's interview with Charlie about Rebellion.