What are Jean Byrne, Daithí Ó Sé, Áine Lawlor and Claire Byrne recommending for Christmas? We asked a number of RTÉ personalities to name the books they enjoyed this year and what books they would like to see in their Christmas stockings.
DAITHÍ Ó SÉ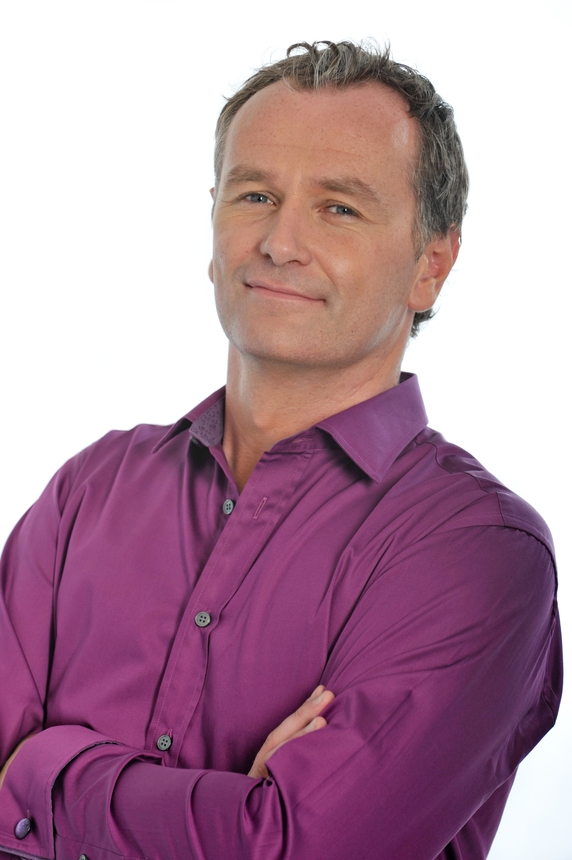 Favourite book published this year is The White Heat, Tomás O Sé's biography, published by Gill & Macmillan. I know Tomás well and probably remember most of the matches he has played in. He is also the stand-out player of his generation and I'd recommend the book to everyone. The book that I hope to make it into my stocking is Jon Cryer's memoir, So That Happened. People will know him from Two and a Half Men and many movies. I find him very funny and all the reviews of this book are good, so fingers crossed.
JEAN BYRNE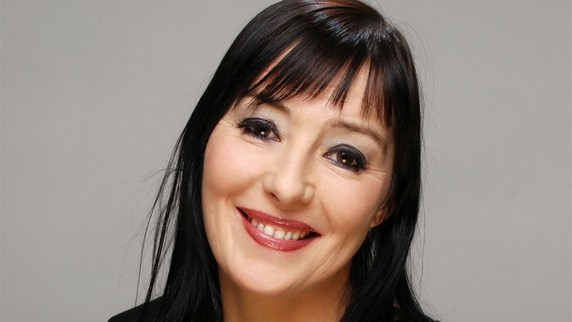 I loved Theodora Fitzgibbon's autobiography, A Taste of Love, re-published in 2015 by Gill & Macmillan, which contains two autobiographies, published previously, one of which I had read some years ago. A fascinating life of an amazing woman. I also really enjoyed both Donal Ryan's novels, The Spinning Heart and The Thing about December. At the moment, I am reading Chanel - An Intimate Life by Lisa Chaney which is extremely interesting and very well researched.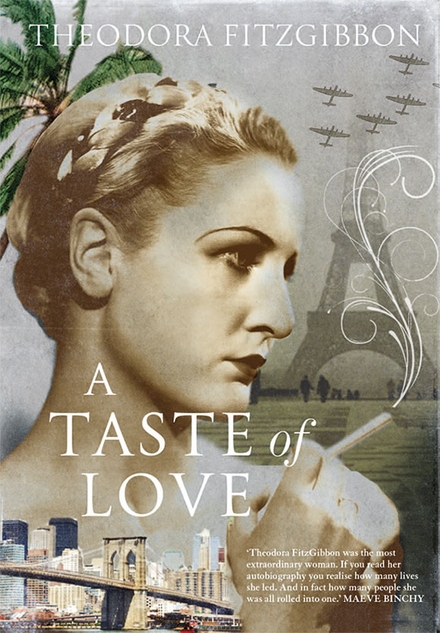 For the Christmas Stocking bit - loads of books I'd like to read, but I would love something to keep for future reference, especially beautifully illustrated reference books on art and architecture. Anything from the Irish Georgian Society Bookshop, such as one of the following: Period House – A Conservation Guidance Manual; Mariga and her Friends (on Mariga Guinness) by Carola Peck; The Irish Country House: its Past, Present and Future.
Terence Dooley & Christopher Ridgway (editors) or something from the Art and Architecture of Ireland series. I would also like Hazel: A Life of Lady Lavery, 1880-1935, by Sinead McCoole, Abandoned Mansions of Ireland ii by Tarquin Blake.
ÁINE LAWLOR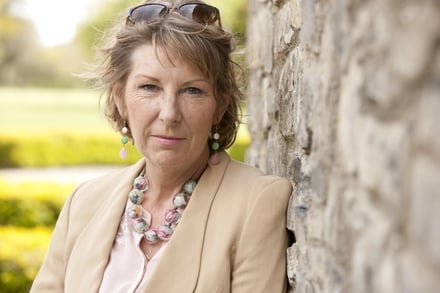 2015 recommendation - I'm torn between Joe Duffy's Children of the Rising and Kathleen McMahon's The Long Hot Summer. Both hugely enjoyable- great reads that make you think. The book I would most like to see in my Christmas stocking? Any good guide to Japanese pruning techniques.
DAN HEGARTY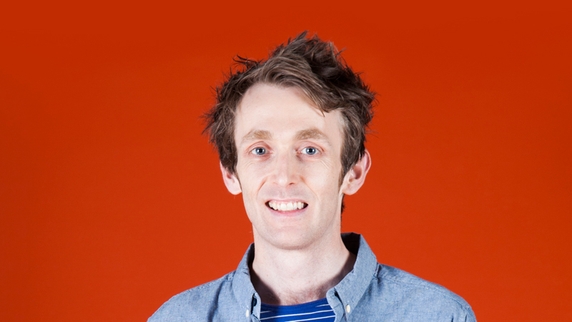 One of the books that I really love from this year is Cowboys & Indies – The Epic History of the Record Industry by Gareth Murphy. The book chronicles the history of this often wonderful, sometimes ludicrous industry as we know it. It crams in an incredible amount of information, a lot of which you wouldn't have a hope of remembering, but it really is fascinating.
It wouldn't be ethical to recommend my own book Buried Treasure – Overlooked, Forgotten, & Uncrowned Albums - however it did get published this year.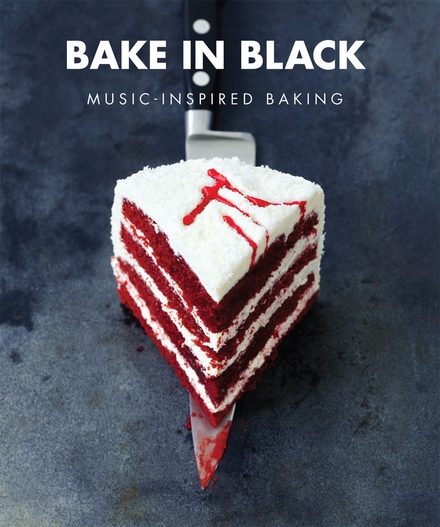 As for the Christmas stocking? Hint, hint, I'm hoping to get Bake In Black by Eve and Dave O'Sullivan. It's a baking book inspired by music – essential for any self-respecting music fan.
CLAIRE BYRNE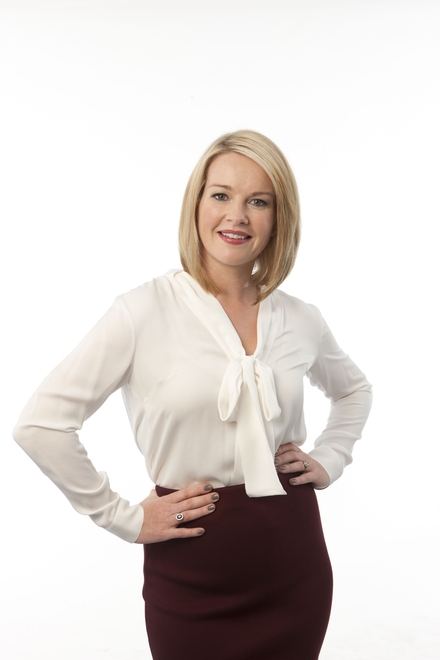 The book I would like to get for Christmas this year is something that those who know me might think is an unusual choice. It's called The Scrapbook of Regrets and was put together by the students of St Hugh's National School in Dowra, Co Leitrim. The students wrote to 150 GAA legends and asked them to talk about their greatest regrets. The result is a fascinating tour through GAA history, not through the prism of success, but the focus is on the hardships of the hard days. The book is beautifully put together with photographs and newspaper clippings. All of the proceeds of the book will be used to upgrade the sports facilities at St Hugh's School. It costs 20 euro and can be bought online or in selected bookshops
The book I most enjoyed this year is Asking for It by Louise O'Neill. I have been lucky enough to meet Louise and she is a tour de force of a woman - so driven, intelligent and devoted to her craft. The book has had lots of attention this year and rightly so, I found it to be a challenging read. Your emotions are sent one way and then the next and, ultimately, you have to make the judgement call on a story that goes to the heart of where societal norms are heading. This is a story about every town, every family, every parent, every teenage boy and girl, and everyone should read it.
EILEEN DUNNE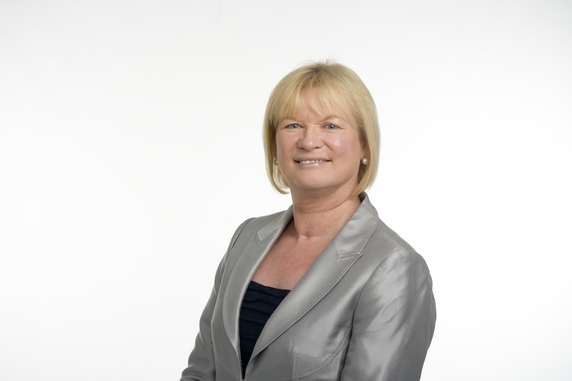 Problem is I'm usually way behind, so I started this year reading Nora Webster by Colm Tóibín which I loved and The Fires of Autumn by Irene Nemirovsky, which I found a bit disappointing after Suite Francaise. I brought The Girl on the Train by Paula Hawkins on holidays and loved it - I also read something else, but just can't remember what it was!
Then I got stuck into a book I bought in a second-hand shop in Brittany, called Le Géneral et le Journaliste by Jean Mauriac, son of the writer Francois Mauriac. Jean joined Agence France Presse in 1944, and was on the road with De Gaulle a lot, including his trip to Ireland. While all that is fascinating, he's even more fascinating writing about his childhood, his father and the arrival of war - he was born in 1924. Of course it took me months to read this as I had to have the dictionary to hand.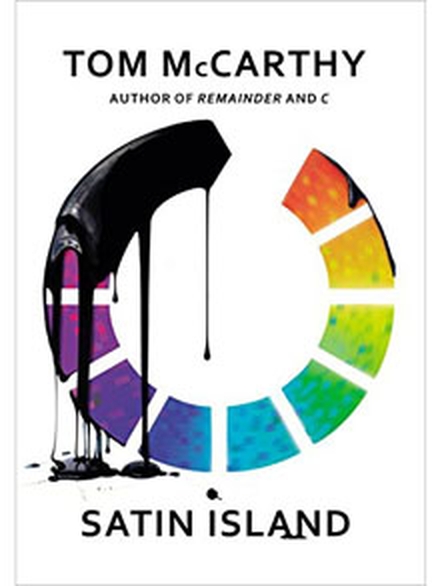 Latterly I've read Satin Island by Tom McCarthy, which was short-listed for the Man Booker Prize 2015. I enjoyed it as I was reading it, but got to the end and wondered: `what was that all about?' Now I'm immersing myself in the Neapolitan Novels by Elena Ferrante - I've been looking forward to them for ages. I've just started My Brilliant Friend, and I also have The Story of a New Name, so I'm hoping for books three and four for Christmas.
I also have Anne Enright's The Green Road waiting to be read and I'll be hoping to find Jim McGuinness's Until Victory Always under the Christmas tree as well as books on 1916 - Women of the Irish Revolution by Liz Gillis and Turtle Bunbury's Easter Dawn (also Mercier, 2015) for a start. People of my generation have so much to learn.
DAVID McCULLAGH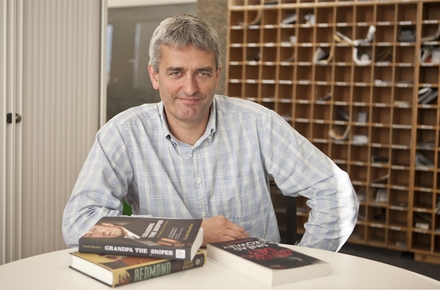 Frank Shouldice's Grandpa the Sniper a book by our RTÉ colleague telling the story of his grandfather, also called Frank Shouldice, who served in the Easter Risin. He was interned in Frongoch, later fought in the War of Independence but stayed neutral in the Civil War. A fascinating family history that uses one life story to illuminate the entire period.
Sinead Crowley's Are You Watching Me? another, though very different, book by an RTÉ colleague, a detective thriller. I don't read as much fiction as I should, or would like, but this was unputdownable.
Chris Dooley's Redmond: A Life Undone is the story of John Redmond's seeming triumph with the passage of the Home Rule Act in 2014, and how quickly his success turned to disaster thanks to the First World War, the British government, and the Easter Rising.
As for Christmas, I'd love to read Mary Beard's SPQR: A History of Ancient Rome and, if Santa thinks I've been very good, Paul Rouse's Sport and Ireland: A History.
JOHN CREEDON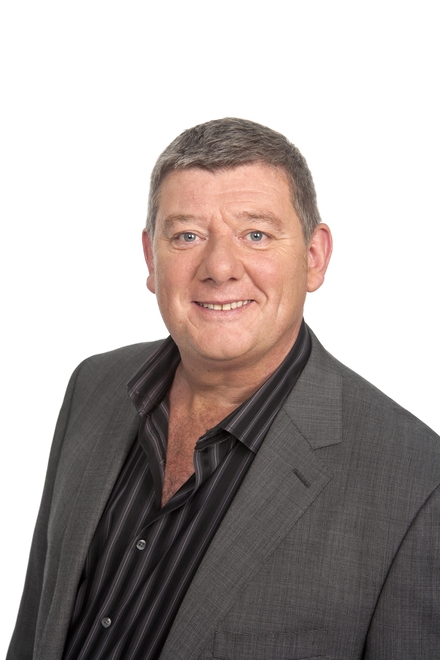 Walking on the Pastures of Wonder features John O' Donoghue in conversation with John Quinn and it's balm for the soul. Also, The Immortal Deed of Michael O'Leary by Cónal Creedon - de brother tells a remarkable story of a Victoria Cross winner from my father's parish.
The Jolly Roger- PIrate Radio Days in Cork byTrevor and Noel Welch is a nostalgic look-back at the shenanigans we got up during pirate radio days in Cork. Every book will be a surprise, but every year my letter to Santa includes a request for two annual seasonal publications, the Cork Holly Bough and Ireland's Own annual. Love 'em both - folklore, lyrics of old songs and poems , archive photographs and quizzes for wintery days , especially the brilliant Diffney Quiz in The Holly Bough.
BRYAN DOBSON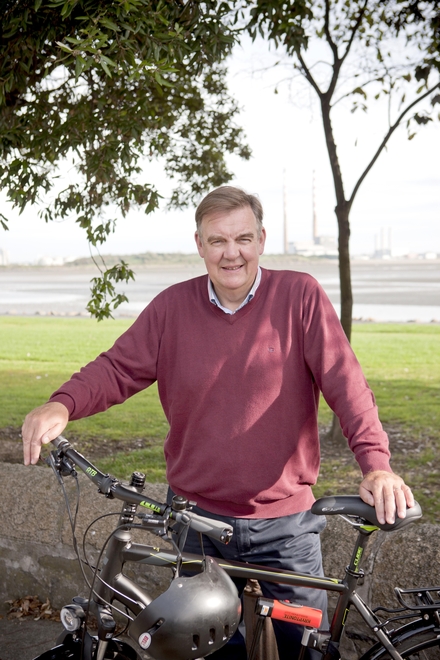 The Age of Exploration has always fascinated me. Conquerors: How Portugal Seized the Indian Ocean and Forged the First Global Empire by Rodger Crowley explains how a tiny country on the edge of Europe, with few natural resources, managed to become a world power and vastly enrich itself in the process.
Ardennes 1944 by Anthony Beevor is a detailed account of what became know as the Battle of the Bulge. Beevor's almost hour-by-hour account of the battle manages to bring order and sense to the 'fog of war'. In the process he uncovers acts of bravery, endurance, stupidity, compassion, cruelty, vengeance and genocide.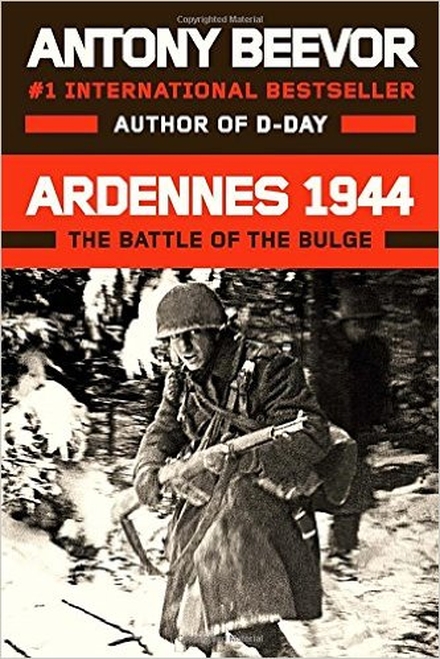 Among the many books published this year to mark the 1916 Rising, a personal favourite is Who's Who in the Dublin Rising 1916 by Joseph E A Connell Jnr. The book lists all the combatants on the rebel side who were 'out' in 1916 in Dublin, including the women participants. They are grouped by Battalion and listed alphabetically. Both my wife's grandfathers are listed, as both were attached to the 4th Battalion of the Irish Volunteers which occupied a series of strategic buildings in south-west Dublin. So the book has a strong link to our family. But, more importantly, it is a reminder of the hundreds of rank and file Volunteers who took part in the Rising. They were largely forgotten to history but should be remembered in the coming year of commemoration. A similar exercise listing those who fought on the British side would help to complete the picture.
My top fiction read published in 2015 is Dictator by Robert Harris the last part of his fictionalised trilogy of the life of the great Roman orator, senator and lawyer Cicero. As in the previous volumes, Imperium and Lustrum, the story is told by Cicero's secretary, the slave Tiro.
Re the Christmas stocking, I'm looking forward to reading Georgian Dublin: The Forces that Shaped the City by Diarmuid Ó Gráda. Much has been written about the grand houses and their occupants, and the fine public buildings of 18th century Dublin. This I believe gives a much fuller account of how life was lived by the city's thousands of ordinary citizens. I do hope it will be in my Christmas stocking. Or failing that there'll be a book token for me to spend in January.
ANNE CASSIN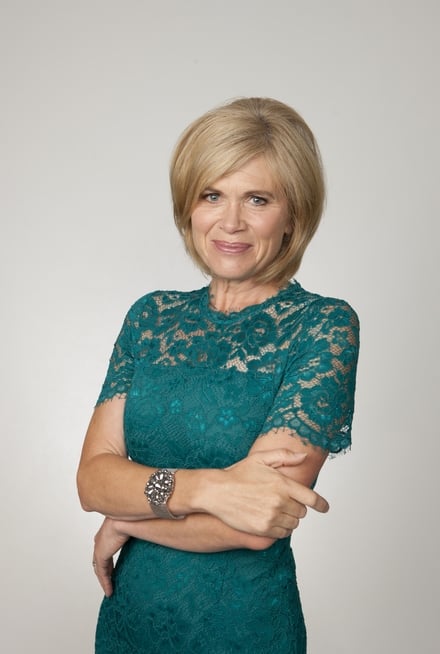 The Lives of Women by Christine Dwyer Hickey. This is ostensibly about 1970s suburbia but the feel is Irish. It tells the story of Elaine Nichols, a haunted middle aged women, on an extended period home to care for her elderly father. Reminders of a tragic event from her youth pervade the novel. The style is spare and at times oblique. After finishing this I was so compelled by the book, I immediately re-read this.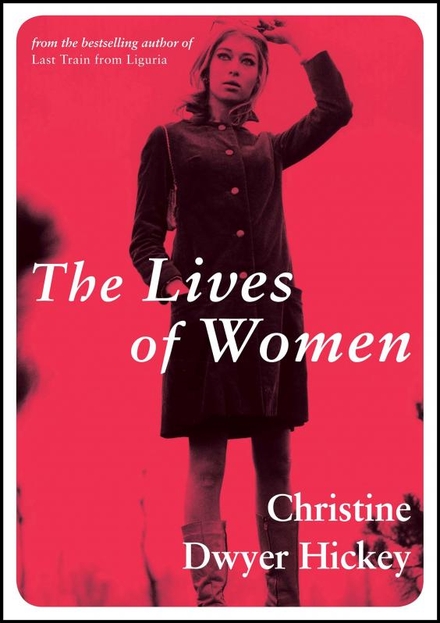 The Man Booker-shortlisted A Little Life by Hanya Yanagihara is an ambitious, mighty novel which is a demanding and at times, relentless read. Set in New York in the late 1980s and up to the present it concerns the lives of four college friends, their love and friendship, struggles and triumphs. I found this book unbearably bleak at times, but the author's insight into self-harm and depression convinced.
Hopscotch by Hilary Fannin is a tough and tender read of growing up in the Ireland of the sixties and seventies. The memoir is told through the eyes of Billy – a thinly-disguised Hilary Fannin - and the youngest of 4 children in a family dominated by financial insecurity, infidelity and heroic effort by the mother to keep things afloat. Told with humour and humanity. My book for 2016 is the new Hilary Mantel, The Mirror and the Light (Fourth Estate, publishers)
RONAN COLLINS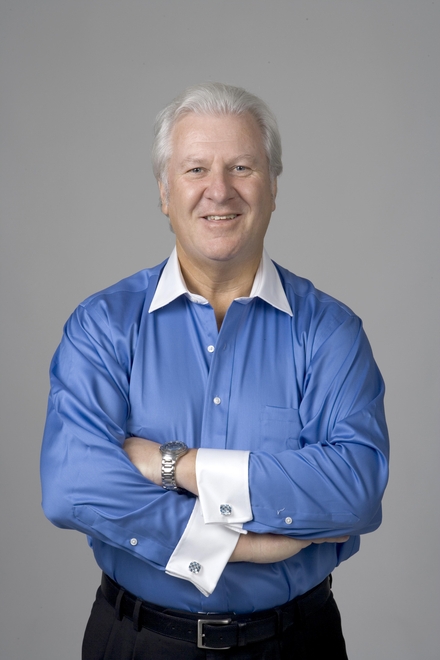 Biographies are my thing and I enjoyed Keith Richards' memoir, Life (published 2011) this year - I got to it late.There's a new biography on John Fogerty of Creedence Clearwater Revival I'd like for Christmas please, called Fortunate Son: My Life, My Music.