Its that time of the year to reflect back on the biggest stories of the past twelve months, and it seems that death, marriage and the weather are of particular interest to the TEN audience. Could you BE more Irish? There's been no shortage of stories to keep you informed and entertained all year - here were your top ten most viewed stories of 2015.
1. Tributes paid to 98FM's Johnny Lyons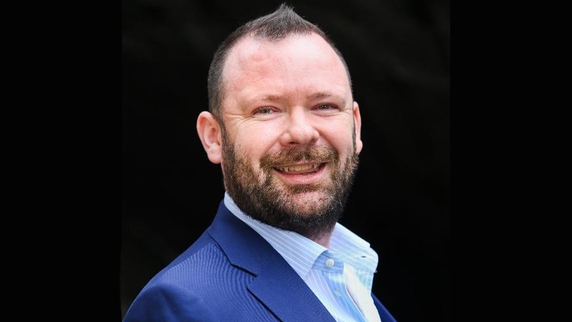 There was genuine shock and disbelief at the sudden passing of the late, great Johnny Lyons back in August. The Dublin radio presenter was much loved for both his passion for sport and of course his very distinctive voice. Tributes poured in from fans and from the sporting community far and wide. RIP.
2. Rose of Tralee already planning her year ahead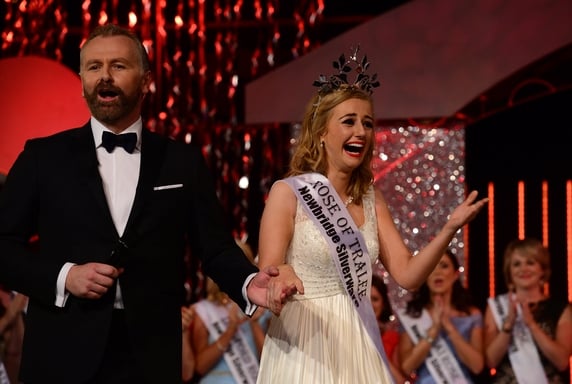 Love it or loathe it, there's no denying the enduring popularity of the most Irish of television events. A peak of over 760,000 people tuned in to see Elysha Brennan become the first Meath Rose to claim the crown back in August. The 22-year-old medical student told us after her win that she had yet to decide whether she was going to take time out of her studies, saying "It's a once in a lifetime opportunity and I'm not going back this way ever."
3. Donal Skehan ties the knot with long-time partner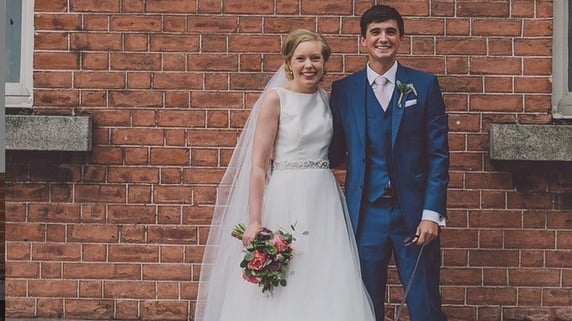 Who doesn't like a wedding!? There was great interest in the news that celebrity cook Donal Skehan had walked down the aisle with his long-time partner Sofie Larsson in June. The happy couple were married in an intimate ceremony at Lisnavagh House, Co. Carlow. Donal recently told us that he was enjoying married life adding that "we've been together for 10 years so nothing major has changed apart from you really nail your flag to the wall."
4. Carrey 'saddened' at death of Irish ex-girlfriend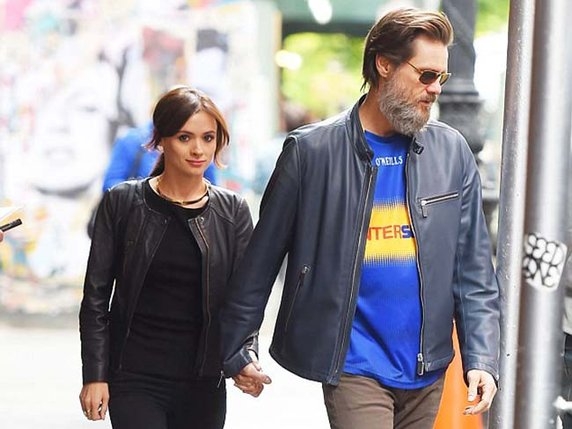 Another sad and untimely death - Cathriona White, a beauty therapist and actress, originally from Co. Tipperary, passed away in Los Angeles in September. The 30-year-old had been dating Hollywood actor Jim Carrey on and off since meeting on a film set 2012. After her death, Carrey expressed his shock and deep sadness at the passing of "my sweet Cathriona", adding that "she was a truly kind and delicate Irish flower, too sensitive for this soil..." He joined Cathriona's heartbroken family for her funeral in her native Cappawhite where she was remembered as determined, loving and a passionate GAA fan.
5. Ireland becomes holiday hotspot for celebs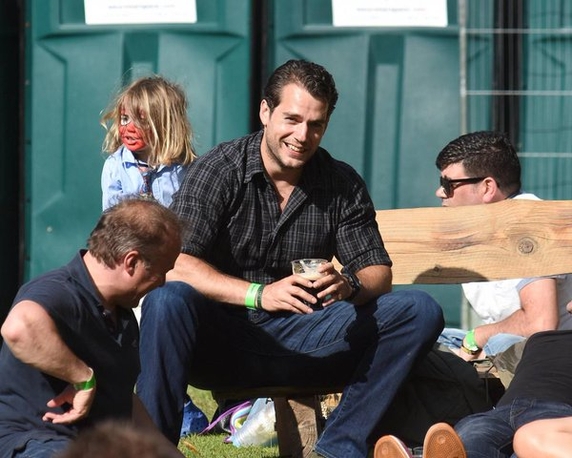 At times it seems you'd need to be Superman to lift the gloomy clouds from a typical Irish summer's day. Just as well then that Superman, and super-hunk, Henry Cavill decided to enjoy some downtime on these shores in July. He was spotted having a great old time at the Groove Festival in Bray and was happy to stop for autographs and snaps with fans. At the same time people took to social media to post snaps of other celebrity sightings including singer Lily Allen and former WWF star Shawn Michaels. Sure aren't we great craic all the same!
6. Charlie Sheen confirms he's HIV-Positive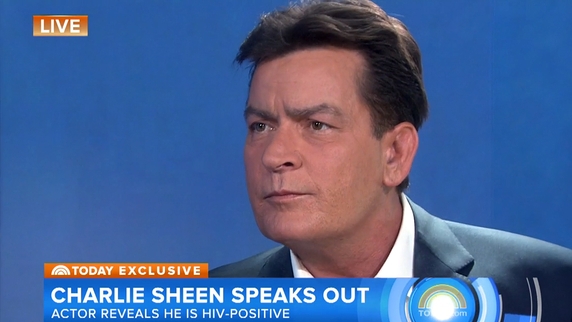 After intense speculation, not to mention a threatened tabloid exposé, Charlie Sheen went on NBC's Today Show to confirm his health status in November. The actor revealed that he had received his diagnosis "roughly four years ago" and that it was "a hard three letters to absorb". He also said he had become a victim of betrayal and extortion with some people in his life demanding money to stay silent.
7. Sinead O'Connor opens up about her son's condition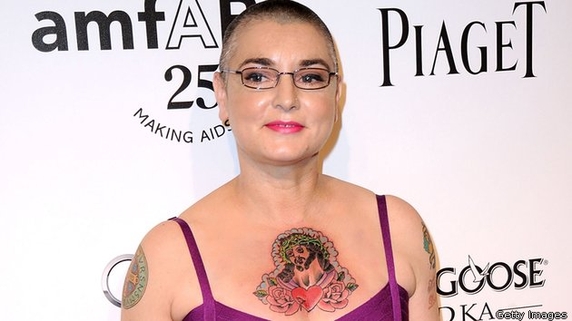 It's been a tough year for Sinead O'Connor and many fans recently had cause to legitimately express concern over her health, and thankfully she's doing well. During the summer there was also cause for concern after she cancelled all of her concerts for the remainder of the year, including a show at the Galway International Arts Festival. Later she posted a message to fans explaining that she did so because her son is battling a "life-threatening medical condition". She said that "seven nights before I arrived in Las Vegas for the Conor McGregor fight [where she sang The Foggy Dew] my child took a turn for the worst, and I became frightened". We wish them both the very best in 2016.
8. Demi Moore 'in shock' after pool death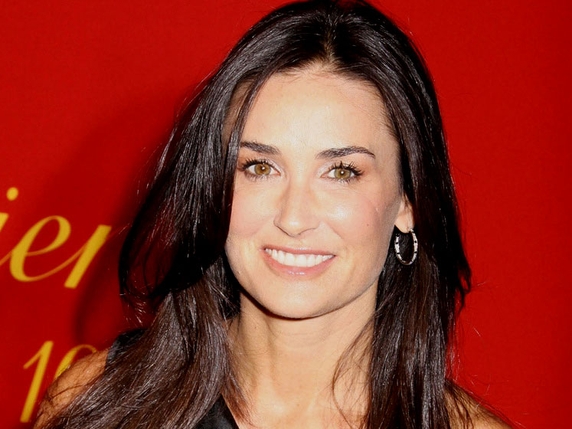 A shocked Demi Moore was back in the news during the summer after the body of a 21-year-old man was found in the swimming pool of her home. The actress wasn't in the home at the time of the man's death. It was reported that Edenilson Steven Vale slipped and fell in the star's pool but was unable to swim. Moore released a statement saying "The loss of a child is an unthinkable tragedy and my heart goes out to this young man's family and friends."
9. Storm Teresa still rules the internet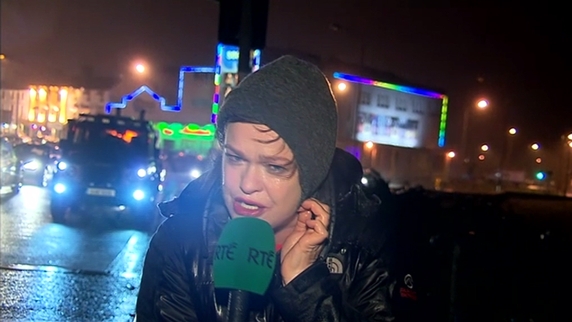 At this stage just about every person on the planet has seen Teresa Mannion's breathless and heroic weather report from the Salthill promenade. Within hours the internet had exploded with Tweets, memes and any variety of pastiches of her exhortation to the Irish public to "DON'T TAKE UN-NECESSARY JOURNEYS". Her impassioned performance won her legions of fans - and an absolutely awesome dance remix courtesy of Super Ceilí. Our clip of Teresa's report also became our most re-Tweeted ever and has been viewed around 300,000 times. Epic stuff!
. @rtenews @MANNIOT's heroic #StormDesmond report has gone viral and it's easy to see why. #TeresaMannion https://t.co/R9kxSvfOjD

— RTÉ TEN (@RTE_TEN) December 5, 2015
10. Rory McIlroy 'very happy' with American girlfriend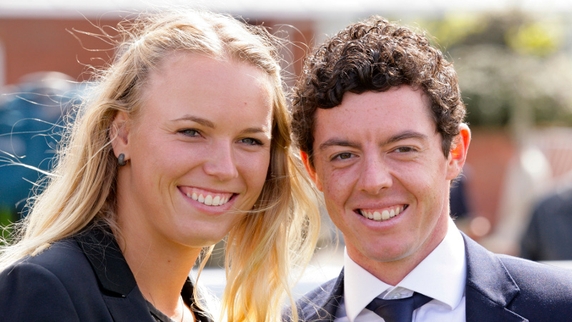 Yes more romance (you bunch of softies!). It was a case of 'look away now Caroline Wozniacki' after golfer Rory McIlroy opened up about his new relationship with PGA employee Erica Stoll for the first time. Rory said at the time "I am very happy in my love life" and added that "the past six or seven months have been really nice". The pair recently got engaged and Erica has been sporting (pardon the pun) a very impressive sparkler on her finger since they made the announcement.
Don't forget to follow us on Twitter @RTE_TEN and like us on Facebook.