Jennifer Lawrence has said she will not be involved in any Hunger Games prequels that might be in the pipeline.
The speculation about a prequel to the hit series began when Lionsgate vice chairman, Michael Burns, hinted that they would be exploring new storylines within the Hunger Games world, including a prequel that could look into Katniss' history in greater detail.
Now Lawrence, who played Katniss in the four-film franchise, has ruled herself out of reprising her role, telling Variety.com, "I wouldn't be involved. I think it's too soon. They've got to let the body get cold, in my opinion."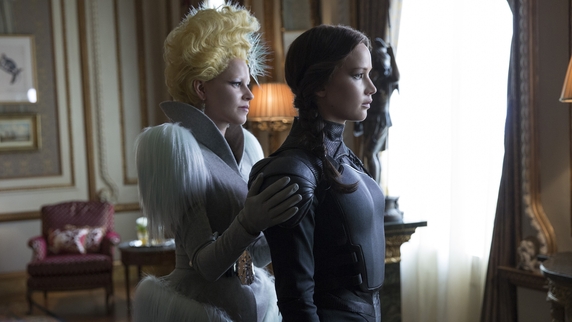 Elizabeth Banks and Jennifer Lawrence in The Hunger Games: Mockingjay - Part 2
The author behind The Hunger Games, Suzanne Collins, recently wrote an open letter following the release of the final instalment of the series, The Hunger Games: Mockingjay – Part 2, thanking Lawrence for bringing the role to life, "There's no Hunger Games without Katniss. I hoped for someone good enough, and I got someone who exceeded all my expectations.
"Jennifer Lawrence, your emotional depth, luminous presence, and sheer power carry this story and I will always be grateful to you for opening the door and allowing it to come into your life."
So the big question is, if JLaw won't be playing the Mockingjay in a prequel, who will? And will the odds be in their favour?