One Direction have signed off for their planned hiatus with an emotional message to their fans, saying this is the last part of their first chapter.
The boyband returned to the X Factor stage which launched them to super-stardom for the show's finale last night, performing one of their last performance before their break begins next year.
They sang Infinity and History during the show, before taking to Twitter to thank their fans for the past five years.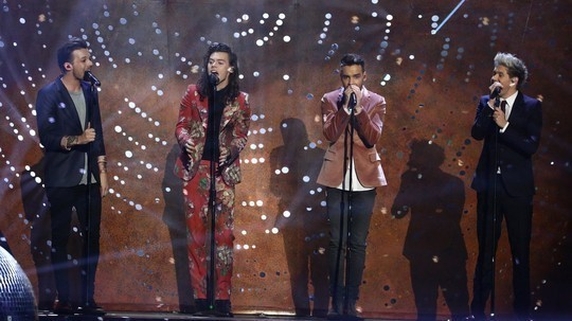 One Direction's final X Factor performance
Liam Payne led the message to their millions of dedicated fans, saying: "Hi everyone, this is just a massive, massive thank you to all of our fans.
"Obviously you guys have made all this happen for us, and we can't believe the way that you have supported us over the last five years and you know today's a very special day for us because it's like the last part of our first chapter.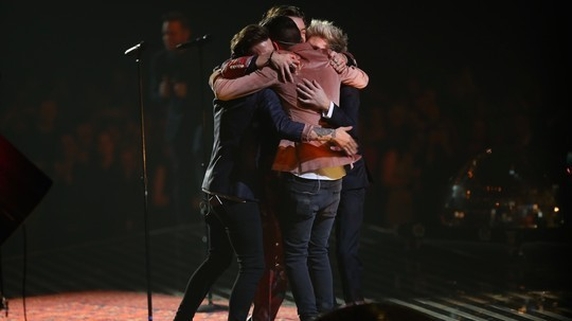 Hugs aplenty as the boy's begin their break
"But a massive thank you, honestly. We cannot believe you guys - you're amazing. The most dedicated people I think we've ever seen in our lives. So thank you for enjoying us over the years and I hope there's many more years to come. See you soon."
A message from One Direction to all of you! https://t.co/voO2LOnC0G

— One Direction (@onedirection) December 13, 2015
Harry Styles added his words of thanks, saying: "To you, you have changed our lives and no words will ever be good enough to thank you for what we have done together.
"You are the greatest team mates we have ever known. Thank you."
To you, you have changed our lives and no words will ever be good enough to thank you for what we have done together.

— Harry Styles. (@Harry_Styles) December 14, 2015
You are the greatest team mates we have ever known. Thank you.

— Harry Styles. (@Harry_Styles) December 14, 2015