Kurt Russell has revealed that he auditioned for the parts of Han Solo and Luke Skywalker in the original Star Wars movie.
The 64-year-old actor explained: "Guys my age were all lining up to be in it. I read for both Han Solo and Luke Skywalker.
"At the time we were saying, 'the Millennium Falcon this' and 'the Death Star that' and we had no idea what we were talking about.
"There was a western show I had been chosen for and I had to make a choice so I asked George Lucas if he thought he would use me but he said he didn't know so I went for the western - I had to work."
Russell is currently starring in director Quentin Tarantino's new movie The Hateful Eight and admits there are some hefty punishments if you break any his rules.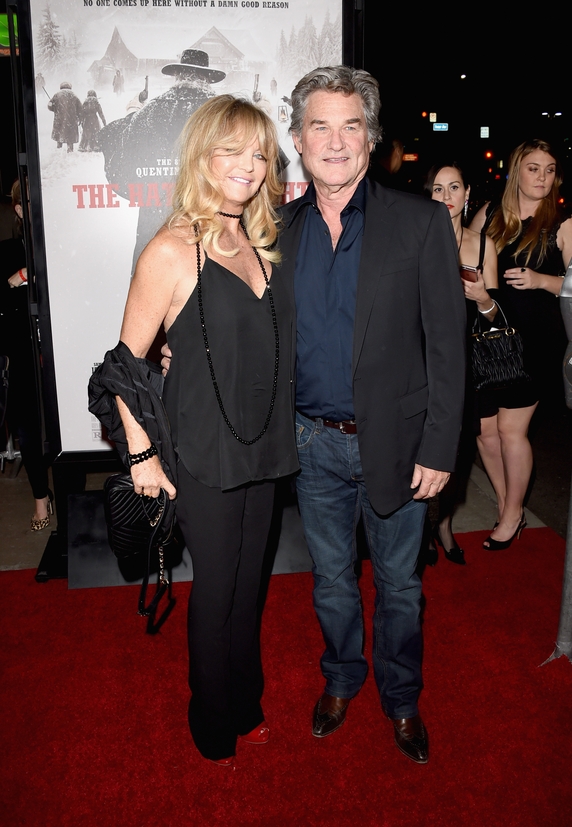 Kurt Russell with his partner Goldie Hawn
He told Graham Norton: "I love the guy. You have to come to the set prepared to give everything you can think of and you'll have the greatest time you could have on a movie set.
"Tarantino has strict rules on set, one being no devices you can switch on and off."
The other is no sleeping on set, which Russell revealed had a hefty 'fine'
"If you are caught, your photo is taken with Big Jerry, a very large purple dildo next to your face and the photo is displayed on the wall. And, as you get older, you like to take more and more naps!"
The Graham Norton Show airs on BBC One tonight at 10:35pm