A Brazilian Bad Santa has made Billy Bob Thornton's 2003 movie version seem like a good guy by stealing.... a helicopter!
Brazilian police are currently hunting for a Sao Paulo Santa Claus who started the Christmas shopping season in spectacular fashion by audaciously stealing the aircraft.
It's been reported that the thief rented the helicopter late on Friday from an air taxi service at the Campo Marte airport in Sao Paulo for a Black Friday "surprise," according to the Sao Paulo state security secretariat.
During the flight, the Santa forced the pilot to fly to a small farm outside of Sao Paulo city, where they were met by a third person – you could call him Santa's Little Helicopter Helper.
The pilot was tied up and the two perpetrators flew away on the stolen aircraft.
After several hours, the pilot managed to untie himself and alert the police. So far, there has been no sign of the helicopter, a Robinson model 44. It's not expected to reappear in the night sky on December 24.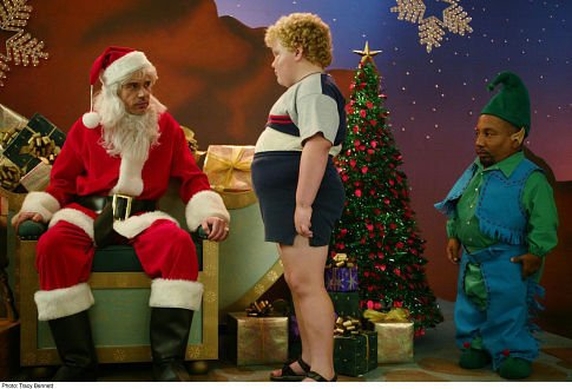 The shenanigans could be of use to the scriptwriters behind the upcoming Bad Santa sequel.
The movie recently got the green light and fans will be delighted to hear that Billy Bob Thornton is back on board. Shooting on Bad Santa 2 is due to begin in January so it's expected to hit cinemas in time for Christmas next year.