The latest series of the Apprentice has been thrown into turmoil after one of the remaining candidates sensationally quit the show after a boardroom showdown with Lord Sugar.
According to reports first carried by the Sun newspaper, Scott Saunders left the BBC One series after clashing with Lord Sugar in an episode due to be broadcast.
Its understood the 27-year-old walks out of the boardroom after he receive's a pasting in the boardroom where he is criticised over his "idiotic" mistakes and "useless" performance.
Scott eventually snapped under the weight of the criticism said, "thank you for the opportunity but I quit". Sugar apparently didn't take his decision lying down and retorted:
"Good. You're doing me a massive favour. I didn't want you anyway."
Until the showdown Scott had performed very well on the show, finishing on the winning team five times out of eight.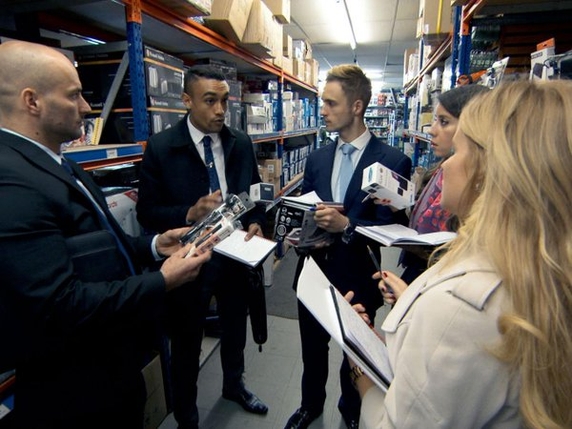 An Apprentice spokeswoman said: "We never comment on upcoming episodes because it spoils viewer enjoyment." Lord Sugar also took to Twitter to deny there ever was a row:
Total Rubbish, no row .Classic example of one paper taking a story from another (SUN) and adding a bit of VAT. https://t.co/qeQI0fK3I7

— Lord Sugar (@Lord_Sugar) November 29, 2015
It is not the first time a candidate has quit the Apprentice. Professional loud-mouth and controversial commentator Katie Hopkins walked off the show in 2006, while Raleigh Addlington left in 2010 after his brother was wounded in an explosion in Afghanistan.