One of the members of X Factor girl group 4th Impact, Celina, dramatically collapsed on stage after they lost out to Laurent Murray in the sing off.
Following the band's exit, the singer told bandmates she could no longer breathe, and later lost consciousness. An ambulance was called and she was treated on-site.
This is the second time she has passed out on stage, having fainted earlier this month during the show's filming. She was immediately taken to hospital for a check-up before returning to perform with her band in the studio.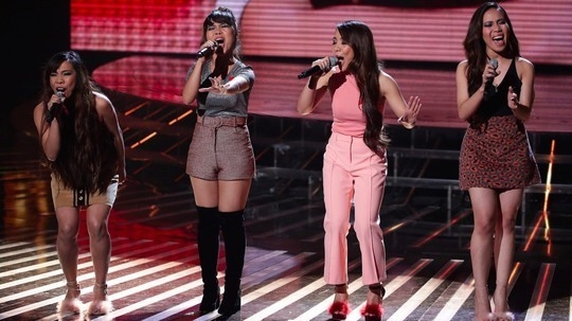 4th Impact performing in the sing off Pic: ITV
A spokesperson for the X Factor said afterwards:
"Celina was taken unwell after the show came off air. An ambulance was called and she was seen by medics at the studio. She has since gone home to rest with her mothers and her sisters."
Afterwards the band tweeted fans to say that Celina was fine and had recovered.
Thanks to all who voted for us why we reach this far.Celina is ok now thanks for your prayers and love?????? - love u guys.Lets keep believing

— 4TH IMPACT (@4thImpactMusic) November 29, 2015
Following last night's sing-off there was deadlock among the judges on who should go home, but when viewers' votes were counted, Murray, mentored by Rita Ora, came out on top.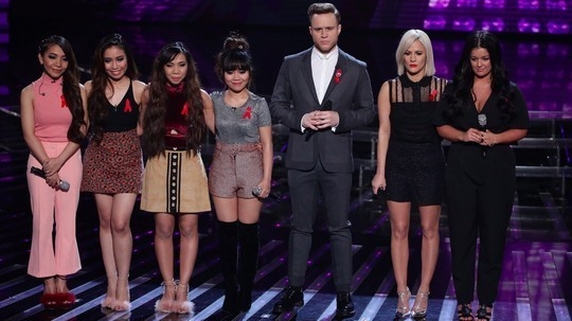 The Filipino gir-group, who had been mentored by Cheryl Fernandez-Versini, described the X Factor experience as "unforgettable".
Earlier in the show, judge Simon Cowell had asked for viewers' help in overcoming a bad case of hiccups.
"I seriously need someone to tweet me a hiccup cure," he said.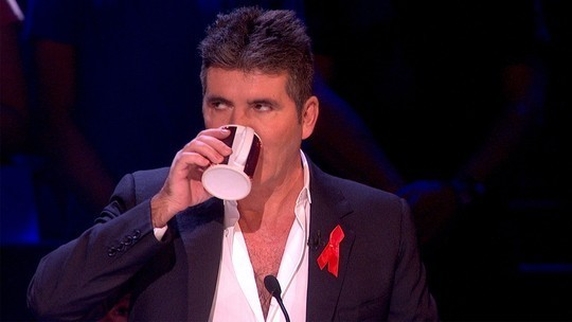 One fan wrote: "#XFactor #SimonCowell arms in air while someone feeds u water it's never failed yet, it's about stretching the diaphragm [sic]."
Another suggested he should "drink water while pulling your earlobes works everytime [sic]".
The show also saw performances by Sigma with Rita Ora and American Idol winner Carrie Underwood.
Underwood said performing in front of Cowell again was "still intimidating, but it's just great to be here".