Selena Gomez has said she is tired of talking about her past relationship with on-again-off-again ex-boyfriend Justin Bieber because she never wanted her life to be in the tabloids.
Gomez and Bieber were recently spotted out and about together in Beverley Hills, with Bieber later serenading her in a hotel bar. When asked by InStyle magazine about the nature of her relationship with Bieber, Gomez replied, "I'm just tired of talking about it. I never intended for my life to become a tabloid story."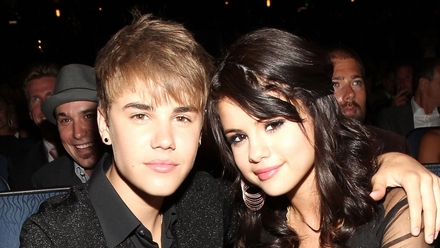 Bieber and Gomez dated on/off for three years, ending things in 2014
The 23-year-old singer is beginning to date other people now, adding that she would like to date older guys but she's finding the dating game difficult.
"I hate it. It's hard and I'm weirded-out by the idea that a guy has Googled me before we meet, and that has happened," she said. "I feel like I look 16 sometimes, which is a bummer because I would love to date older guys."
Gomez also revealed that she calls on her good friends Taylor Swift for boy advice, "I'll be like, 'I think I totally screwed up,' but Taylor says, 'Actually, you didn't,' and shows me how to make my mistakes into something great. People have this fantasy that we're in our underwear, having pillow fights. We just play good music - sometimes live - and eat, and hang out."
She added that Swift is "like a sister" to her.