Five-time Olivier Award-winning choreographer Matthew Bourne has dropped hints about his next project saying it will be based on a British film about dance.
Bourne's gothic re-imagining of Sleeping Beauty, which debuted in 2012, is currently showing in Dublin's Bord Gáis Energy Theatre and he revealed to TEN that he is going in a different direction for his next piece.
"There'll be a new show next year, it'll be the first one since Sleeping Beauty happened the first time, which was in 2012," he said. "I can't tell you what it is just yet, I'm afraid I'm not allowed, my publicity department will tell me off if I start giving it away officially, but it's based on a British film about dance, I can give that away, people can guess... If they're old enough."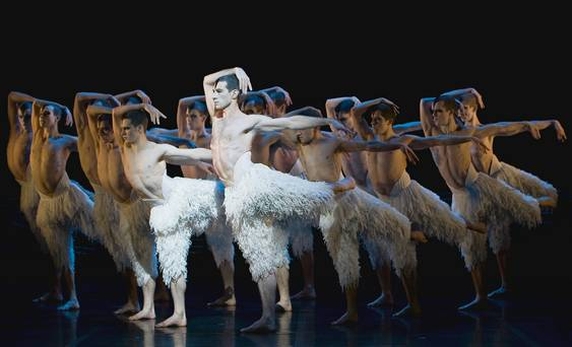 Bourne's all male Swan Lake
Bourne's take on Tchaikovsky's Swan Lake, which sees the traditionally female parts danced by men, is the longest running ballet on both the West End and Broadway. The ballet has earned Bourne over 30 international awards including a Tony Award.
Speaking about the pressure to live up to such huge successes Bourne added, "There is pressure to live up to what you've done before, but I've done it so many times now that I'm not that worried about it. Early on in my career, once I'd had the big international success with Swan Lake, which was very unexpected, following that up was very difficult, how can you beat that, well, not beat it, but how can you match it.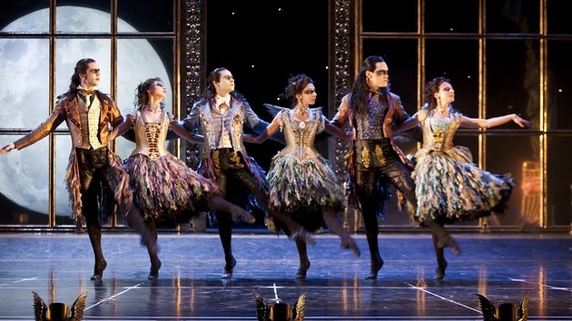 Bourne's Sleeping Beauty
"And that's happened several times now over the years, but what I love is how the audience comes with you, they trust you after a while, they want you to do something different, and they'll come along and give it a try, and I think that's a great position to be in."
Check out our full interview with Matthew Bourne below where he discusses his decision to completely revamp the classic fairytale Sleeping Beauty - by adding vampires - and more.
Sleeping Beauty runs in the Bord Gáis Energy Theatre until November 14.