George Clooney is showing that he really is one of Hollywood's nicest guys and will be lending his hand to support a charity cafe for the homeless in Edinburgh tomorrow.
The Oscar-winning actor will be meeting staff at Social Bite Cafe who were once homeless but now work in the chain of shops which donates all its profits to charity.
Social Bite was founded in 2012 to employ local homeless people and along with donating all its profits it operates a "suspended" coffee and food programme where customers can pay for a hot drink or food for a homeless person.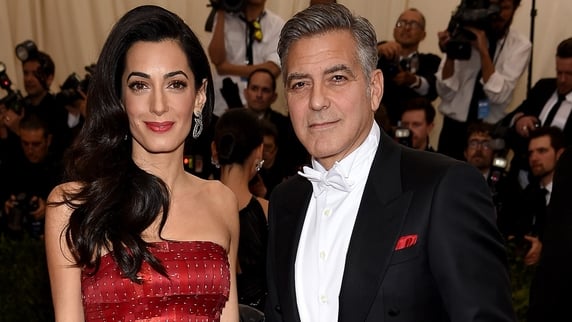 Amal Alamuddin and George Clooney
Clooney is well known for his charitable heart and good deeds and focuses much of his energy on helping those suffering from poverty.
He previously founded Not On Our Watch with his Ocean's 11 co-stars Don Cheadle, Matt Damon, and Brad Pitt, and producer Jerry Weintraub. The organisation's main goal is to halt the genocide occurring in Sudan.
The 54-year-old actor also helped to raise funds for the 2010 Haiti earthquake, Armenian Genocide recognition, 2004 Tsunami, and 9/11 victims, and created documentaries such as Sand and Sorrow to raise awareness about international crises.
Clooney, who wed British-Lebanese human rights lawyer Amal Alamuddin in 2014, was previously named the Most Influential People in the World for his humanitarian work.