Celebrity chef and restaurateur Jamie Oliver has given Donal Skehan's new book the seal of approval and praised the Howth native for his work ethic.
The 40-year-old chef took to Instagram to praise the 29-year-old Irish star on his new book Fresh and applauded Skehan for his enthusiasm and energy towards his work.
"Love this Irish boy, he pumps out a lot of good energy and enthusiasm every day and even takes his own pictures (which are very nice too)," he wrote.
"Well done mate @donalskehan great book." he added.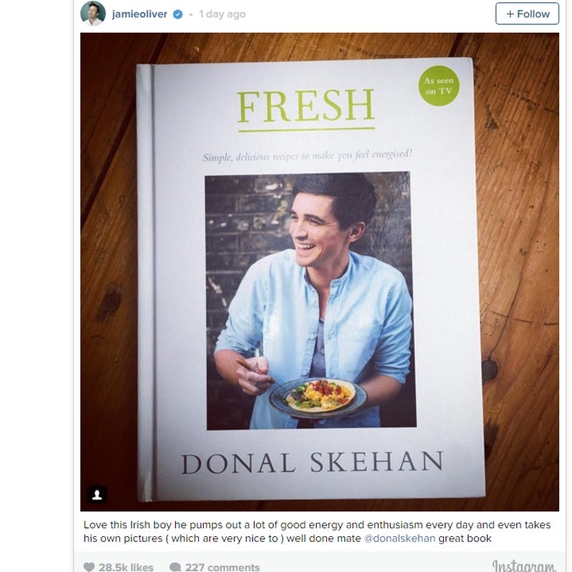 Skehan recently told RTÉ TEN that his intense workload began to take its toll on him last year but writing Fresh had a positive effect on his whole lifestyle.
"It's full of healthy recipes - recipes for food that you eat for energy - and for me, I wrote this book because I kind of reached a point of burnout last year," he said. "I had no time to cook, no time to eat, no time to exercise. It just got to a point where I needed to stop and start again and this has been the reset button for me."
Now that he has taken a step back, he has a new lease of life. "I have this buzz of energy that I can't describe. It's just a really exciting time because I can see where I am this year, and where I was last year, and the change is incredible."
Newlywed Skehan is making the move across the Atlantic to live the American dream with his Swedish wife Sofie.
"Right now we are doing as much as we can do in Ireland but the opportunities are there in the US," he told the RTÉ Guide. "Sofie and I are still young and don't have children yet so we see it as the time to go. We will spend a year there and see what happens."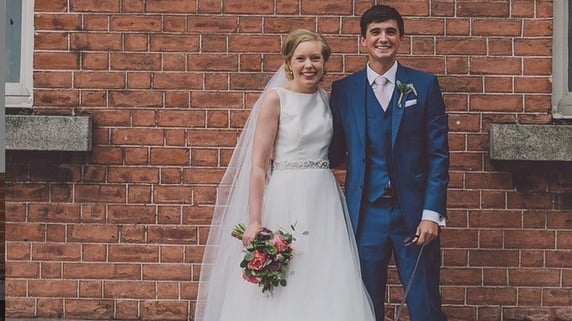 The Dubliner insisted that the move won't be long-term adding, "In my head, it's not an indefinite move to the States. But this will be our sixth Irish TV series and it's my fifth cookbook, so it's the time to try something new," he admitted.
"It's exciting for us, that moment of 'what next?' which is where we are right now. It's a really scary place, it's an exciting place and it's full of possibilities. Even thinking about it gives me goosebumps. The TV side of things will always be hard to crack in America, but those 250,000 people who subscribe to my Youtube channel are based in the US," he added.