Top Irish director Jim Sheridan has declared that Saoirse Ronan is the best young actress in the world and is convinced she will get nominated for an Oscar for her performance in Brooklyn.
Speaking on RTÉ One's The Ray D'Arcy Show Jim Sheridan, who is best known for his work on the award-winning film My Left Foot, predicted that Irish movies Brooklyn and Room (due for release in January) will both be nominated for the Best Picture Oscar at the Academy Awards next February.
He told host Ray D'Arcy: "Room and Brooklyn are two amazing movies. With any luck at all I think they will both get nominated for the Best Picture Oscar, and I think it will be the first time Ireland will have two best picture nominees. It would be amazing."
Sheridan heaped praise on the star of Brooklyn, Carlow native Saoirse Ronan. He said: "I think Saoirse Ronan is a certainty to get nominated and she has good chance of winning.
"Saoirse is the best actress, young actress in the world. There is no question about that. It's her and Jennifer Lawrence.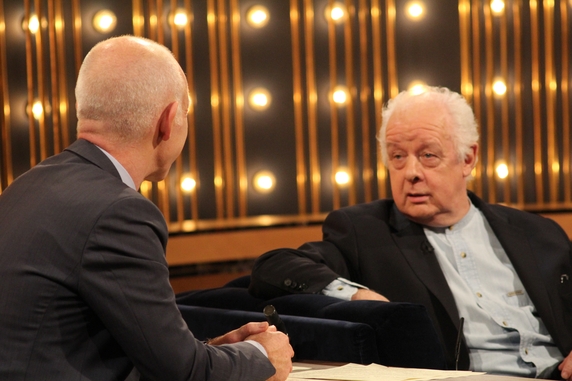 Sheridan, whose next movie Secret Scripture is out in 2016, then urged everyone to go and see Brooklyn.
He said: "Everybody should go see Brooklyn, because there is this tendency we have that unless a movie is premiered in the US, that it is not real for us anymore.
"People think that if a movie is released first in their own country there must be something wrong with it because they didn't hear about it."
Sheridan has been nominated for six Oscars, but is yet to bring a gold statue home to Ireland. He told D'Arcy that it was like reaching the World Cup Final six times and scoring own goals.
Catch up The Ray D'Arcy Show on the RTÉ Player.