Kevin McGahern's Fast & Furious: Reality Bites (9.30pm RTÉ 2) explores the Republic of Telly man's passion for fast cars. The Works Presents sees John Kelly in conversation with Gabriel Byrne (11.15pm RTÉ One) and The Jonathan Ross Show (11.00pm UTV Ireland) is worth seeing again, if you missed.
The Works Presents : Gabriel Byrne
11.15pm RTÉ One
Gabriel Byrne is John Kelly's guest on this week's edition.. Byrne is currently working in the UK on the film Lies We Tell, which also stars Harvey Keitel and Gina McKee. He talks about that movie tonight and discusses the challenges of playing his next major Broadway role. He will portray James Tyrone, the father in Eugene O'Neill's magisterial play, A Long Day's Journey Into Night. Jessica Lange plays the morphine-addicted wife Mary. Kelly asked the actor if he wanted to be in the movies when he was a kid growing up in Dublin's Walkinstown area. "We all were, that the wonderful gift that movies give you when you're a kid is that they opens up your imagination." Picture shows Byrne in the crime series Quirke, the three-part 1950s era TV adaptation based on Benjamin Black novels and screened on RTÉ in 2014.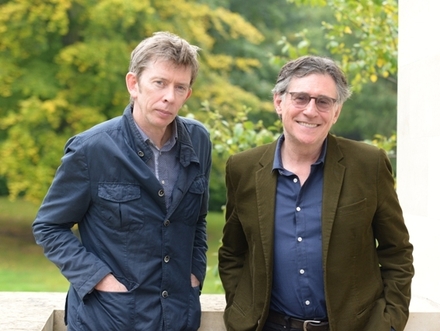 Kevin McGahern's Fast & Furious: Reality Bites
9.30pm RTÉ 2
Kevin McGahern takes a look at the modified car scene in Ireland in tonight's edition, attending in the course of the programme an illegal underground meet on the outskirts of Dublin. The cars are of course precious objects to many of their owners who are even nervous about taking them out on the roads (which somehow seems to defeat the purpose.) Others were understandably wary of talking to the man from the Telly, so you got to hand it to him for delivering. But once confidence was won, he streaked to the finish. "99 per cent of the lads I spoke with were just the nicest lads," the Leitrim man told this week's RTÉ GUIDE.
The Jonathan Ross Show
11.00pm UTV Ireland
It's a repeat, but worth watching, if you missed, for Priscilla Presley who sits close to the other Elvis (Costello) on the intimate Ross sofa. They get on well together and the MacManus lad serenades Mrs Presley on a very expensive heirloom indeed, a guitar with the name 'Elvis Presley' inlaid on the fret-board. Jonathan plays up the momentousness of it all – well sort of, he's a messer at heart – by donning gloves to handle the very expensive guitar before he hands it in turn to Costello. He, incidentally, doesn't wear gloves to play a few bars of his classic number, Alison – divine – and a snatch of Suspicious Minds. Pity it's such a short rendition, I could listen to that voice all night.