TV presenter Brian Ormond and former Rose Of Tralee Maria Walsh have been announced as the hosts of The TV3 Toy Show.
The 90 minute show will be broadcast on November 20 at 9pm and both Ormond and Walsh have said it was a life-long dream to present such a show.
Walsh said: "This is a really exciting opportunity for me. I've always dreamed of being a part of a toy show.
"I love everything about Christmas and the magic it brings to children; I'm really looking forward to playing with all the kids and toys!"

Ormond added: "I've worked on a lot of great shows but I've always wanted to host a Toy Show. I'm looking forward to getting into the Christmas spirit."

Meanwhile. auditions took place last month across the country to find young performers for this year Late Late Toy Show. This is the first time the show has gone on the road and host Ryan Tubridy reckons this year's spectacular is going to be bigger than ever before as a result.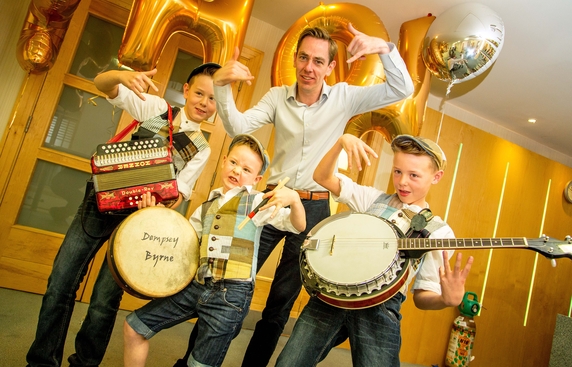 Tubridy said: "The talent has been exceptional this year. The Toy Show elves are very happy with what they have seen. In fact, they felt that even after Day One in Cork they could have filled a show. That gives you an idea of how good it is. We have buckets of talent. This is going to be big, big, big."
The Late Late Toy Show will be broadcast on November 27 from 9.35pm – book your spot on the couch now!