Game of Thrones star Liam Cunningham, who plays the much-loved character Ser Davos in the HBO fantasy show, said that his character will go on an "incredible journey" in season six, which is due to air in 2016.
Speaking to TEN at the Web Summit in Dublin, the Dublin actor was keeping his lips tightly sealed on possible storylines, but hinted that Davos may find answers to the questions plaguing him at the end of season five.
When asked how Davos will fare without Stannis, he said: "Well it's tricky! That's what's going to happen in season six which if I did tell you, and I could tell you, then I would have to bury you in a shallow grave somewhere because I'd ruin it for everyone and people would come after me. The violence would be horrific! So I can't tell you anything.
"But there is obviously an incredible journey that's going to happen for season six because when we left Davos he's lost two of the most important people in his life and he doesn't know why, he doesn't known how it happened so some of those questions in season six might be answered!"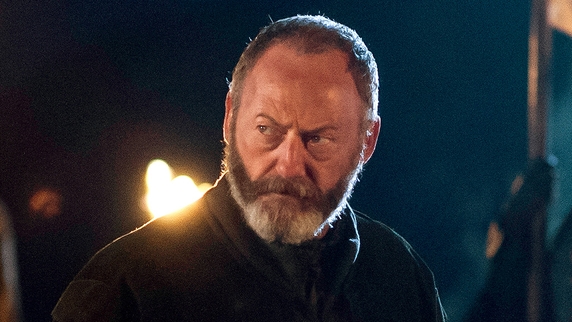 Liam Cunningham as Ser Davos Pic: HBO
The TV and stage actor also spoke about living up to the high expectations of the show's fervent fanbase, explaining that the cast feel an extra responsibility: "It affects us on set, it really does, because you realise the size of the thing, and I don't mean it in a sense of it [the show] being huge but in the sense that people have a proprietorial thing about it – they're really interested in these characters.
"It's not pressure – it's like they get it, they really like what we're trying to do. And it pushes you on to get things right and not let the fans down – both fans of the books and fans of the show. It feels like we're on this rollercoaster together."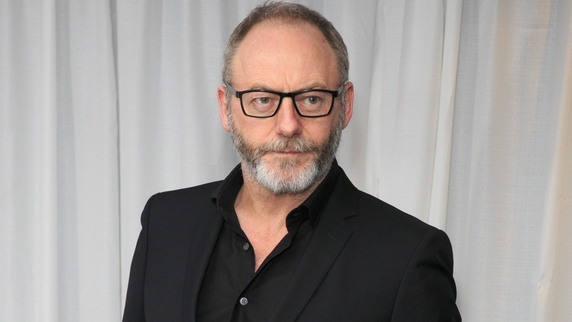 Cunningham can't resist taking a look on Twitter after episodes have aired to judge the fan reaction. "It's nuts!", he laughed, "After the show I will go on a timeline and have a look down and see what they're giving out about and how emotional they've got about things."
And is he nervous about getting killed off in a show that is notoriously unemotional when it comes to offing its most adored characters? "What they normally do is you get a phonecall from the producers where they ask you out for dinner and they tell you to get your affairs in order", he explained, adding: "But I try not to make eye contact with them, I don't answer phone calls from them. I stay away from producers! I'm very nice to them."
We asked @GameOfThrones star @liamcunningham1 what his character Ser Davros will do without Stannis?! #WebSummit https://t.co/vWpxYXuDPS

— RTÉ TEN (@RTE_TEN) November 3, 2015
Watch our full interview with Liam by clicking the link above.