"The dole office was a horrendous time in my life, but it had to be done," says Marty Whelan who has recorded not just personal triumphs but also bleaker experiences in his new autobiography, That's Life. Paddy Kehoe met Marty.
"It was fun to do," Marty Whelan simply says of the business of writing his lively, inspiring memoir, That's Life which was recently launched in Dublin by his friend and one-time co-presenter Mary Kennedy. Did he devote a fortnight to it by some balmy beach in the Seychelles, say?
"No, Malahide-on-Sea," he reveals. "Into my office, and I talked the book into the computer, so I could see the words coming up as I was saying them, a very strange feeling. It took a while for it to work, but I got there eventually. It means that when you read it, it sounds like I'm talking to you, which is a kind of interesting concept."
Another reason why he chose this way of doing it is that he is not 'the greatest typist in the world.' "I know some people hand-write books, but I decided to it this way and see what would happen. The headset is American so it took a while for it to realise that I wasn't American. It gave me all sorts of crap for a while and then suddenly it started to work."
Thus his monologue proceeded, "some of it nonsense and some of it credible." He edited what he wrote himself and he had the services of an editor for the final draft. He had been approached a few times by different publishers, but Gill & MacMillan came back a second time with a book offer. "I felt I was ready to do it this time, and I just went for it," he says.
Who does he envisage reading That's Life? "Anyone I can find, Paddy," he laughs.  He knows there is enough of a story there, the career that truly blossomed during ten key years with Radio 2, beginning with the station in 1979. "Then I went out and did whatever," he says, leadingly enough, referring to the much-publicised and pondered move to Century Radio. When Century closed unexpectedly after a relatively brief life, Marty, by then a father to baby Jessica, found himself unemployed and on the dole.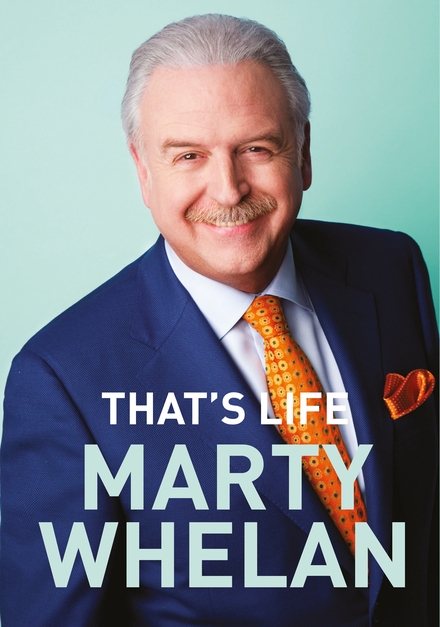 "We're back now with lyric FM, and in terms of TV, between the Lottery and the Eurovision Song Contest and the chat show and Head 2 Toe and the Rose of Tralee, obviously, I kind of thought, y'know, there is enough variety in there to hit a number of bases with people. It's really my story, how I get from there to here."
Aside from the vivid recollections, the thrills and spills of the career, the personal  triumphs and tribulations, there are also some great photographs. There's Marty in individual photos with Van Morrison, Graham Norton, Val Doonican, Tony Bennett, Norman Wisdom, Renée Fleming, Ennio Morricone, along with precious family pictures.
From February last until the Summer, he wrote it on the weekends. Winning Streak, the TV lottery show he presents with Sinéad Kennedy was not on the TV, so he had some time. Weekday mornings he presents Marty in the Morning on lyric, which gets him up early, given that the programme begins at 7.00am. He tended to walk away if he got stuck and come back to the writing later. "There were those days when the blank page is staring at you, and that's scary. But then something kicks in."
English, was, he says probably the only thing he was good at as a pupil. "I wasn't up to much really in school," he recalls. "But I do read an awful lot, a book is a great bit of company wherever you are and I think that helps you when you come to do something like this, probably." His favourite authors include Bill Bryson and PG Wodehouse and he also has keen interest in contemporary American politics.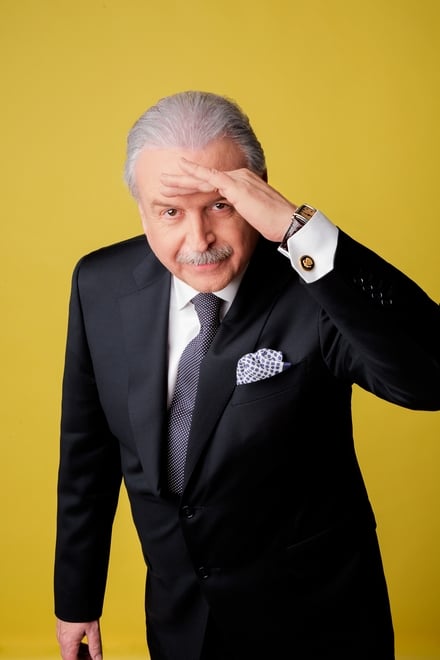 Writing about that bleak time in his life after Century folded, or contemplating the deaths of his parents the acute sense of loss at their passing, or the death at 47 of his dear friend, the charismatic music publicist, Chris Roche, caused him genuine upset. "The one thing I discovered writing a book which didn't occur to me in advance was that you bring it all to life, you bring the stuff back – that didn't occur to me. I thought I would just remember it and say, 'here it is, and this is what happened.' But yeah, I remembered the stuff and some of it quite vividly and, yeah, it was upsetting. You suddenly found yourself back in those situations and those dark times, not sure what your next move was going to be. Quite often I had to stop and say, 'okay I'll deal with this later'." The dole office signing, he says, was "a horrendous time in his life, but it had to be done."
Now that he has done a fact-based book, would he think there might be a novel to write? "Jeez, I don't know... do you think there's one in everybody?" 
Watch this space – Marty's novel may be on the way sometime and it won't be sombre. "You know me there's always room for humour. I have to think about a novel now, you've given me a..." and his voice trails off.
Did his wife Maria find him difficult to live with when he was writing the book? You know, writers and all that, melancholy types? Was she long suffering? He laughs and recalls that she had to chase him into the office sometimes to do it. "I might be wandering around – 'I've nothing to do today, it's grand' -  She'd say: 'Do you not want to finish that off now?' Because it is about discipline, you have to be disciplined to go in and do it."
That's Life is published by Gill & Macmillan in hardback.