Brooklyn director John Crowley has said that he thinks it's great the film is generating some Oscar buzz adding that lead actress Saoirse Ronan deserves "every award that could be placed at her feet."
Speaking to RTÉ TEN about the awards season buzz, Crowley said, "Look it's great that people are talking about the film in that way, I suppose we're all sort of anxious that it doesn't... It's just rumour... That it doesn't take away what we all really believe is a very important for the country."
On Saoirse Ronan's performance in particular he added that she is very deserving of an award for her role, "That said, I think Saoirse deserves every award that could be placed at her feet personally. I think she's giving an astonishing performance and it's completely revised the boundaries of what we thought she was capable of as an actress - which is already considerable - she has really done something special here I think."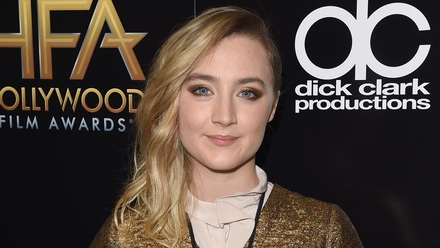 Ronan's performance in Brooklyn has already earned her a Hollywood Film Award.
Ronan, who was previously nominated for a Best Supporting Actress Oscar for Atonement when she was 13, previously addressed the Oscar buzz on The Late Late Show.
"It is nice and it is lovely," she said. "But the good thing about having that sort of discussion around it now, touch wood, is that when you've been on both sides of it and had both perspectives, it's great and everything works out well when it comes to buzz but then nothing comes of it but the film is still great and you love it. The talk of an Oscar has helped me realise all the elements that go into that whole world."