X Factor judge Nick Grimshaw has revealed he expected to be hated by viewers because "Louis Walsh is so loved".
The 31-year-old radio DJ has come in for quite a bit of criticism since he joined the judging panel, which he reckons is down to the fact that his predecessor was so loved by X Factor fans.
"I know that Louis Walsh is so loved and I loved him and loved watching him on the show and I think that he has done it for 11 years and he was staple of that show.
"I think he was the only judge that had always been on it, because, like, Simon came and went, so he has been the one always on it.
"It was a big change because I watched it every weekend for the last 11 years. I kind of expected it. It's a big old change."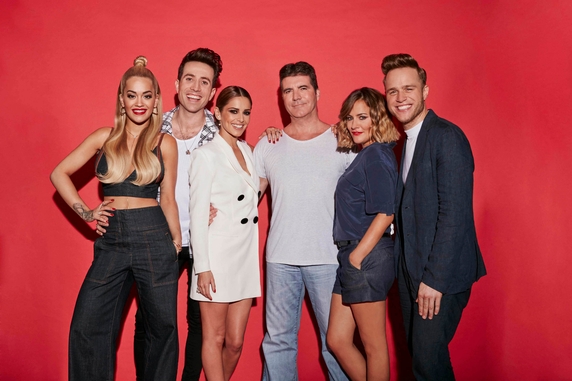 Rita Ora, Nick Grimshaw, Cheryl Fernandez-Versini, Simon Cowell, Caroline Flack and Olly Murs
Speaking on Channel 4's Alan Carr: Chatty Man Grimshaw also explained how he copes with the scrutiny The X Factor brings.
"You could get stressed about it and I was telling Mason [Noise] that as well as he has been getting some stick, so I said you can't really live or die by it because it's not real. You can't really worry about that because you just kind of have to get on with your life.
"I think the minute you start thinking someone hates you, or Twitter said that, then you will be a weirdo and you will never leave your house. You will be crazy so you just have to ignore it. Everyone gets s***. My dad hates with a passion, The Rolling Stones. Hates them. I always think, if someone can really hate them, why can't millions of people hate me?"
Watch the full interview on Alan Carr: Chatty Man on Channel 4 tonight at 10pm.