Kelly Rowland has denied rumours that she is reuniting with her Destiny's Child bandmates, Beyoncé and Michelle Williams, anytime soon. 
The supergroup played their farewell gig in February 2006 at an NBA All-Star Game in Texas. However the group reunited in both 2013 as part of Beyoncé's Super Bowl halftime show and earlier this year for the 30th annual Stellar Awards in Las Vegas.
Fans have been speculating that the ladies are gearing up to record a new album which they would tour around the world, however Rowland has now dashed all hopes, confirming they have no plans to work together at the moment.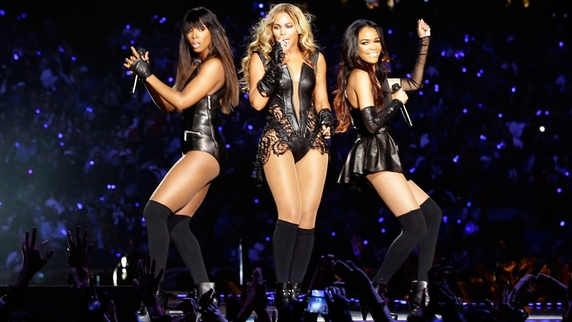 Kelly Rowland, Beyoncé and Michelle Williams 
Speaking to US Weekly magazine Rowland said: "It hasn't been something that we've talked about at all."
But she admits she, Beyoncé and Michelle Williams still like to get together from time to time, and just "enjoy each other".
"Whether it's been about our music, whether it's been about motherhood or our personal lives, that's what it's really been about," she explains. "That's been the most beautiful part.
"We absolutely are (family). We love each other."