Leading lady Saoirse Ronan was unable to attend but the people of Enniscorthy celebrated the local premiere of Brooklyn in style on last night.
The film, much of which was shot in a and around the Wexford town, is based on the novel by Enniscorthy man Colm Tóibín, and hundreds of fans and extras who appeared in the film attended two screenings on Wednesday night.
The two sold-out screenings were the first public screening of the movie and they took place at Riverside Park Hotel where the main ballroom was transformed into a movie theatre complete with tiered seating for the event.
The first screening took place at 8.00pm on Wednesday evening and a second screening at 11.00pm was added due to local demand after the initial 200 tickets, which were priced at €20.00, for the black tie event sold out in 45 minutes,
The cameras are a flashing here at the #Brooklyn premiere at The Riverside Park Hotel in #Enniscorthy pic.twitter.com/MDlGFZxQnB

— WexfordEcho (@WexfordEcho) October 28, 2015
Speaking at last night's premiere, Colm Tóibín said: "I think it was great that the Enniscorthy sequences in the film were shot in the town. All the people working on the film spoke of the beauty of the town itself and the warm reception they received from everyone they met."
Film extras Statia McGuire and Sophie Forte also spoke of the importance of the movie for the town. Sophie told RTÉ, "it's a really special thing to happen in Enniscorthy and I'm really happy to have been a part of it"; while Statia said the experience of taking part in the film was both "unbelievable" and "extraordinary".
Cast members Eve Macklin and Gary Lydon along with Toibín were on the red carpet, however the news that lead-actress Ronan wouldn't be attending did not dampen local spirits.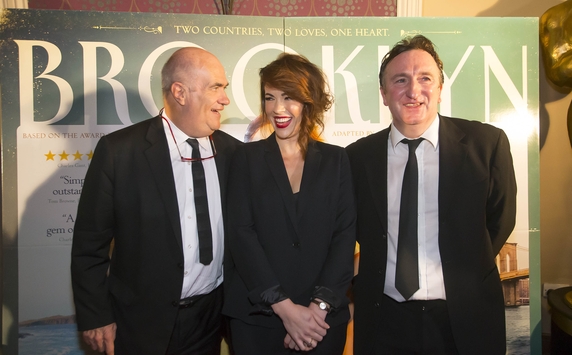 Colm Tóibín and cast members Eve Macklin and Gary Lydon
Former RTÉ newsreader Anne Doyle, who hails from Ferns, attended the premiere as did Michael D'Arcy lead singer of folk act Corner Boy.
It's not the first time that Enniscorthy has served as the backdrop to a movie. The Violent Enemy was filmed there in 1967 while two years later, Underground, a movie set in France during World War Two was largely filmed in the town.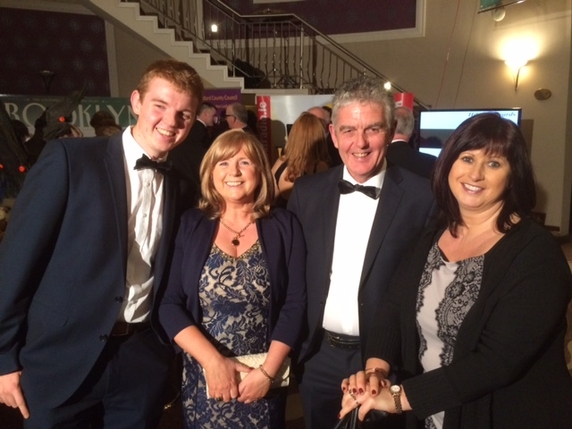 Hugh, Helen and Paddy McInerney and Suzanne Butler-Walsh
Brooklyn opens in Ireland on November 6.
Click on the audio link to watch locals talk about Brooklyn coming to town and Cian McCormack's report from Enniscorthy.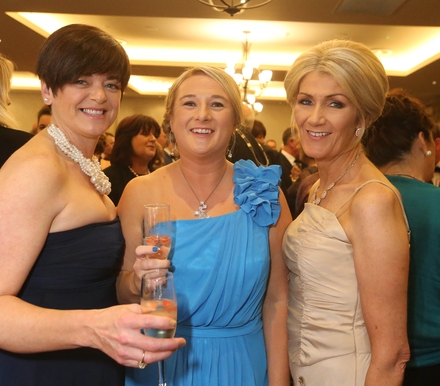 Anne Ryan, Denise Gordon and Mary Freeman from Enniscorthy.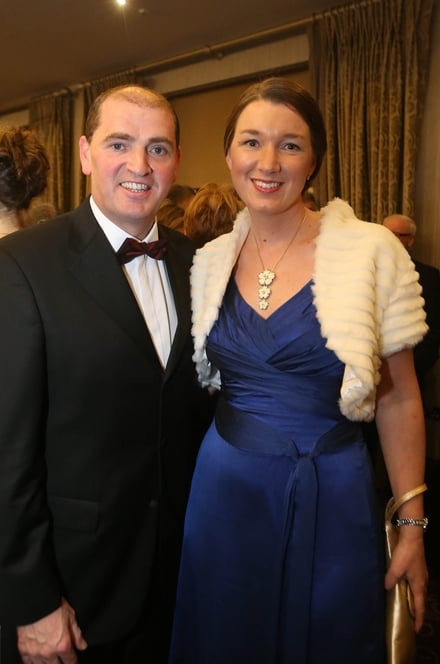 Minister Paul Kehoe TD and his wife Bridget.