Later Live.... with Jools Holland (10.00pm, BBC Two) features Guy Garvey and Dave Gahan, currently working in solo capacities, outside of their bands. The Taste of Success (8.30pm, RTÉ One) reaches the final and  Professor Green: Suicide and Me (9.00pm, BBC Three) sees the UK rapper investigating the tragic death of his father.
Later Live . . . with Jools Holland, 10.00pm BBC Two
Joining Jools on the show this week is Elbow frontman Guy Garvey, who is stepping out on his own with songs from his upcoming debut solo album Courting the Squall. Another musician taking time away from their usual band is Depeche Mode's Dave Gahan who joins up again with Soulsavers for their second album together entitled Angels & Ghosts. From London, singer-songwriter and producer Jamie Woon makes his Later debut and American folk legend Judy Collins is also in studio. Also tonight, French electro-swing outfit Caravan Palace and American roots specialists Béla Fleck and Abigail Washburn. Tonight is the half hour show, the longer duration edition awaits us Friday.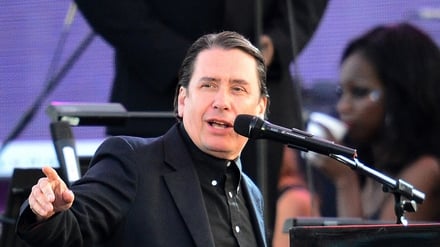 MC Jools 
The Taste of Success, 8.30pm RTÉ One
Once again, the two remaining contestants return to Cloughjordan house to cook for the Lidl judges. This is their last chance to impress and, as errors in the kitchen have cost two contestants already in previous rounds, the pressure's on. The products are now at a stage where they must be of the absolute highest standard to be fit to win the competition. So who will be crowned The Taste of Success champion 2015?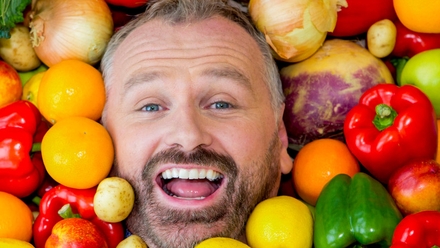 Dáithí is dotty about his fruit and veg
Professor Green: Suicide and Me, 9.00pm BBC Three
The latest UK figures reveal that suicide accounts for nearly 5,000 male deaths a year, around four times that of suicide in women. UK rapper Professor Green aka Stephen Manderson (pictured) tries to uncover the truth behind the suicide of his father and opens up to close family members about estrangement from dad.