The stars of the eagerly-awaited new James Bond film Spectre walked the red carpet for its world premiere in London on Sunday evening and despite recent media reports that he was preparing to quit, leading man Daniel Craig said he still loves playing 007.
Craig admitted that he isn't overwhelmed by the success of the Bond franchise and the fame that comes with it but said he struggled watching himself play the fictional British Secret Service agent on the big screen.
Speaking on the red carpet host, 47-year-old Craig said: "It's just fantastic to see everybody out tonight. I'm not overwhelmed, I'm very excited and I can't wait for people to see the movie.
"I hate watching myself on screen, but I love playing James Bond," he added.
The change of heart is bound to delight fans of the Bond movies after Craig recently gave a very strong hint that he was preparing to quit the franchise.
He told Time Out magazine it was time to move on and when asked if he could see himself playing 007 in another movie he didn't exactly mince his words.
"Now? I'd rather … slash my wrists. I'm over it at the moment. We're done. All I want to do is move on," he said.
"For at least a year or two, I just don't want to think about it," he continued. "If I did another Bond movie, it would only be for the money."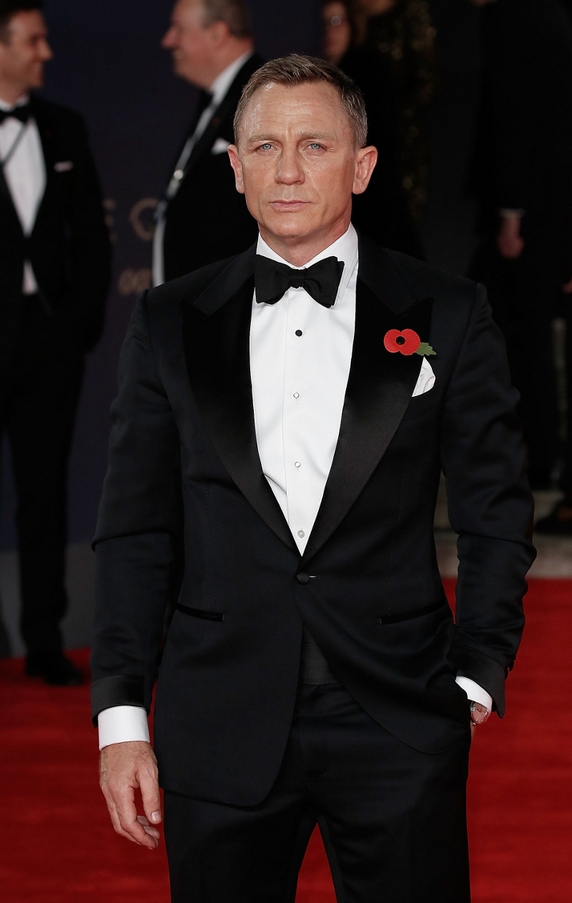 New Bond girl, Monica Bellucci, said the premiere was "very emotional", adding: "It's incredible to be here, I'm so touched, it's incredible to be part of this tradition."
Asked about working with Craig, she said: "Daniel Craig is such a gentleman, not just as James Bond, but in real life."
Another newcomer in the Bond girl pool, French actress Lea Seydoux, said: "It's a dream come true."
Commenting on being a Bond girl, she said: "I can't really believe it, but I don't know if I'm a Bond girl, I'm just a blonde girl."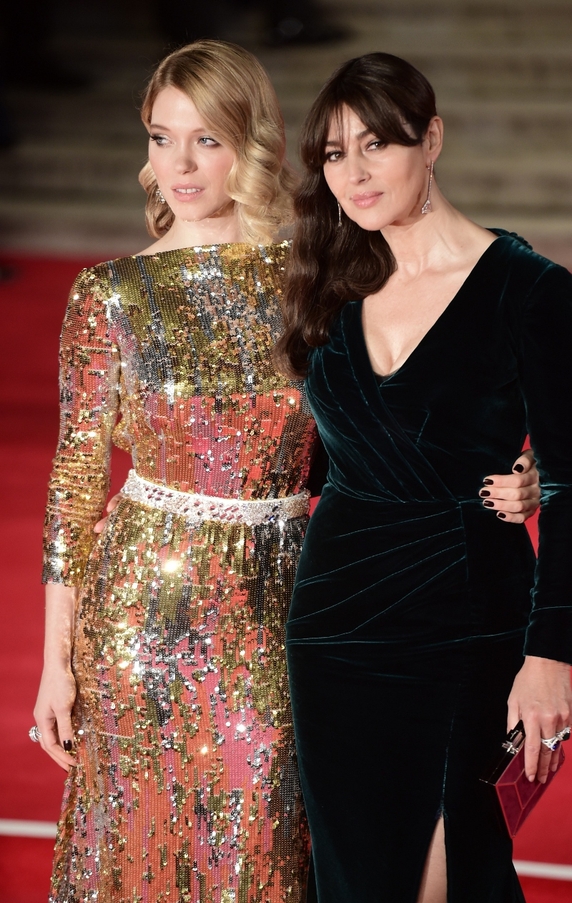 French actress Lea Seydoux (L) and Italian actress Monica Bellucci pose on arrival for the world premiere of the new James Bond film 'Spectre' at the Royal Albert Hall in London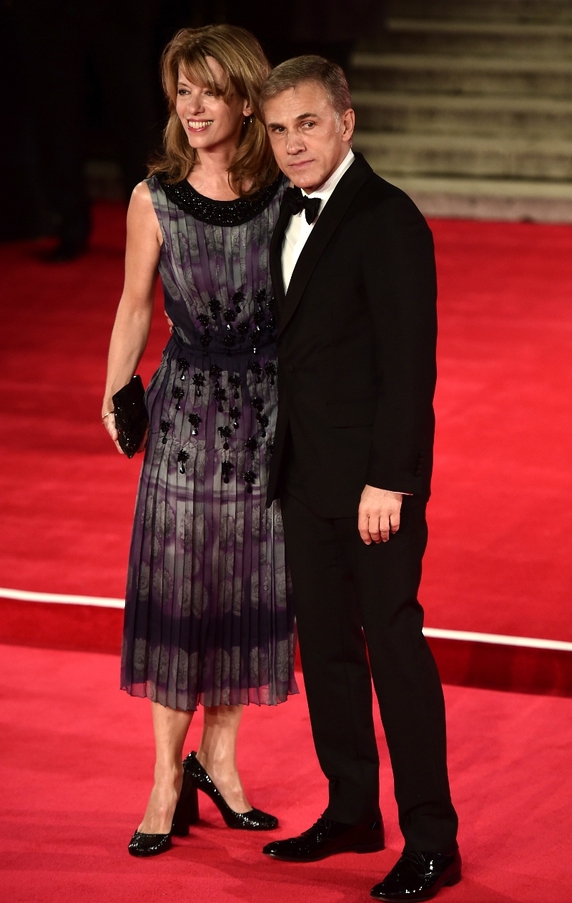 Austrian actor Christoph Waltz  and his wife Judith Holste
The movie's main villain, Christoph Waltz, told Edwards: "You don't get the call, it takes a while, you start talking to people and eventually nobody needs to say yes and nobody needs to say no."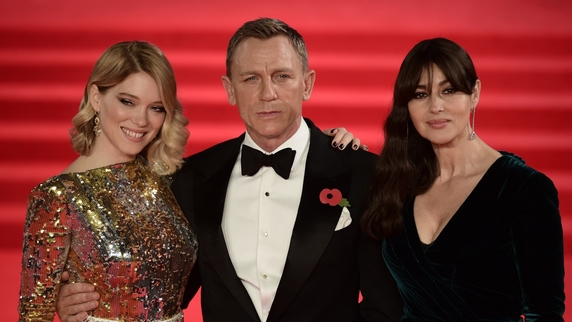 Director Sam Mendes said: "I'm very proud and quite nervous, but I'm used to the theatre where things can go wrong. With a movie, everyone is going to give the same performance... so that aspect isn't too nerve-wracking.
"I want people to like it, I want people to like it as much as I do. I'm really proud of it, we sweated blood over
Spectre sees Bond battling a criminal syndicate led by Franz Oberhauser, played by Waltz and went on general release in Ireland on Monday.
Check out our review of Spectre here.