Simon Cowell has addressed rumours that The X Factor would be "rested" for a season or two saying he's not worried about the show's future because he feels ITV "would never allow that to happen".
Speaking with The Mirror, Cowell slammed the rumours saying, "If you said to any broadcaster now, would you like to rest a show that is doing nine-and-a-half, ten, eleven million every week, that is bringing in the group of advertisers you want the most, they would say 'you are out of your mind.

"They would never allow that to happen. If we were sitting here ten years ago and you said, 'How many years have you got?' I would have said if we can get to five we have done well. We are now at ten and I think that is the fact that they do make a really good show."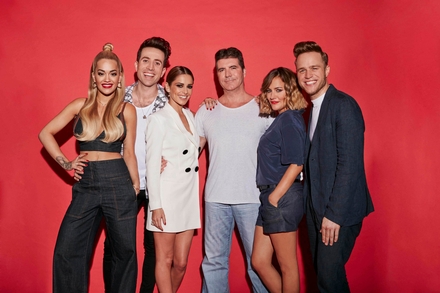 X Factor judges Rita Ora, Nick Grimshaw, Cheryl Fernandez-Versini and Simon Cowell, with hosts Caroline Flack and Olly Murs.

The music mogul attributed the rumours about the show's future to the people he feels want to see it fail, "There are some people out there who have almost got an obsession with it failing. I have never felt anything like it in my life.
"But it is only a TV talent show. It is only there to entertain people and it is a fun show to watch and it creates stars. But there are people out there going 'it must fail'. I guess maybe that is partly to do with me."
The X Factor continues tonight on ITV at 8pm.