The first screening of the eagerly awaited new James Bond film, Spectre took place in London last night and despite some lavish praise, the reviews from the audience were decidedly mixed.
Hundreds of fans and selected British journalists packed into the Odeon in Leicester Square to watch the movie which sees Daniel Craig in his fourth outing as 007.
Clocking in at over two hours, the movie opens with a thrilling opening scene set at the Dia de Muertos (Day of the Dead) festival in Mexico.
The film follows Bond as he confronts enemies from his past, including his nemesis Franz Oberhauser, played by double Oscar winner Christoph Waltz Spectre, all of which is delivered against the backdrop of the familiar chase scenes, romance and some witty one-liners.
Heat magazine gave the movie the thumbs up saying: "It has all the elements of a classic Bond film. It's satisfying for fans of the genre."
The Sun newspaper said "Bond is back to his best", while the Daily Mirror gave the film five stars, calling it a "movie guaranteed to leave you shaken, stirred and shattered". The Times, The Telegraph and The Guardian have all lavished Spectre with five-star ratings.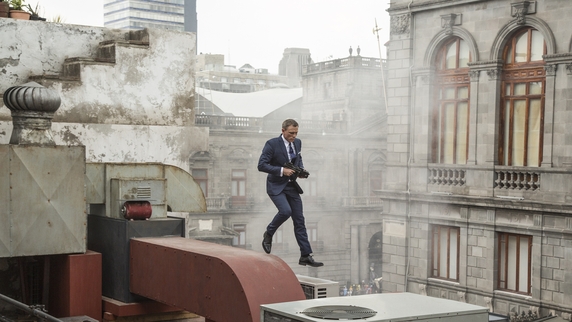 However others in attendance were less enthusiastic.
Press Association film critic Damon Smith said: "From Skyfall to crestfallen. It was one anticlimax to another although it was beautifully shot.", while Darryl Smith from Scotland's Sunday Post called it "lacklustre".
Hollywood Reporter said it "ultimately feels like a lesser film than Skyfall, falling back on cliche and convention", Variety said that "what's missing is the unexpected emotional urgency of Skyfall as the film sustains its predecessor's nostalgia kick".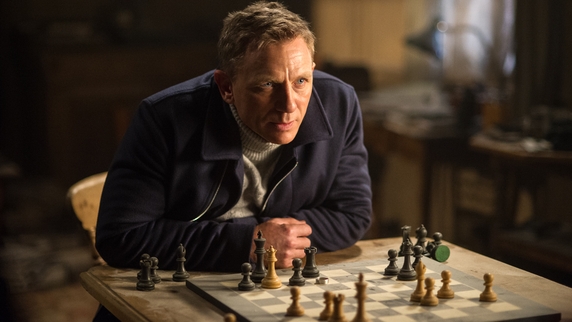 Spectre - which also stars Monica Belucci and Irish actor Andrew Scott - reunites Daniel Craig with director Sam Mendes after 2012's Skyfall became the highest-grossing Bond film in history. However it may be their last 007 adventure together, with the film-maker saying Spectre is likely to be his last Bond film while Craig has also dropped hints.
Craig recently told Time Out magazine it was time to move on. "I'm over it at the moment. We're done. All I want to do is move on," he said. "For at least a year or two, I just don't want to think about it," he continued. "If I did another Bond movie, it would only be for the money."
Spectre opens in Ireland on Monday next October 26. Check back with TEN for our review on Saturday.