Kian Egan and his wife Jodi Albert have recently moved home to Ireland with the couple deciding to put their children and family life ahead of their careers.
The couple, who have been together for 12 years and have two sons together, 3-year-old Koa and new baby Zekey, are now permanently based in Ireland with the pair relishing the opportunity to travel less and spend more quality time together as a family.
The Voice of Ireland judge and former Westlife singer Kian told RTÉ TEN of the decision to move home, "It's just about bringing our kids up and having time for our children and for a few of our hobbies. It's more about settling down a little bit, not necessarily taking the foot off the gas, because if something good comes our way we'll always do it, but at the same time it is about sitting back."
"The 12 years we've been together, it's been over and back, over and back constantly, as we made the decision a few months ago that, Ireland's always been home, but now it's our permanent home," Jodi added. "Koa's like three and a half now, and he's started Montessori and he's going to be going to big school next year, so it's like he's just becoming this little boy, he's not our baby, so we really need to just be there and be a family and we love Ireland and we love being back, and it's just lovely to just be like, 'This is our home and this is our base' and not live out of a suitcase all the time."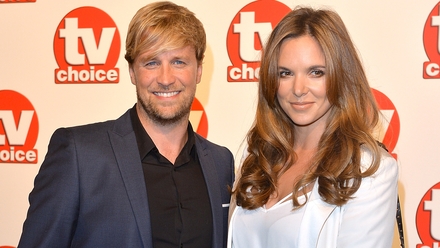 Kian and Jodi spoke to TEN at the launch of the Cook Along with Ben's Beginners initiative which aims to encourage parents to get cooking with their kids in the hopes of nurturing a love of wholesome food.
While their children are still very young, the couple have been instilling a love of healthy food in their son Koa with Jodi saying that moderation is key, "I'll let him have treats, but he'll know that it has sugar in it and he wants to be a superhero so he associates sugar with making him run slow, and water makes him run fast, so like, through his little games, we kind of work in an education about food and what's good and what's not. But at the same time we don't deprive him, he is a child and he needs his treats, but it's getting the understanding."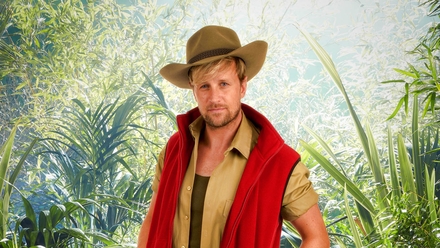 Kian reminisced about his time on I'm A Celebrity... Get Me Out Of Here! on which he was the head chef for the camp saying that he was told afterwards that he provided some of the best food the show's producers had ever seen on the series, "They say that it was the best fed camp ever, the year I was there. The producers came out and said at the end that it was some of the best food they had seen being served up in the jungle... apart from the year Gino [d'Campo] was in there..."
Jodi jokingly added, "That professional chef, how dare he compete with a member of Westlife in the kitchen!"
On whether or not she would ever consider going into the jungle, Jodi was pretty quick to rule it out, with Kian suggesting she'd be better suited to Strictly Come Dancing, "To the jungle? Not a hope... Kian was the right part of this family to go in... Strictly Come Dancing would probably be the only one that I would do because I love dancing but not the jungle, no way."
We spoke to @KianEganWL about family life & the chances of getting @JodiAlbert in the jungle https://t.co/CiY2roVZ22 https://t.co/b5NDSF3xo1

— RTÉ TEN (@RTE_TEN) October 20, 2015
We caught up with Kian and his fellow Voice of Ireland judges Bressie, Una Foden and Rachel Stevens while the blind auditions were taking place this weekend - find out what they're looking for in this year's contestants, which coach they would like to be mentored by and more by clicking the link.