Journalist David Walsh, whose book Seven Deadly Sins: My Pursuit of Lance Armstrong has been turned into a film, has said that while he wasn't sure about Chris O'Dowd playing him at first, he thinks the actor did a fantastic job.
O'Dowd plays Walsh in The Program, which chronicles the career and eventual downfall of seven-time Tour de France winner Armstrong. Walsh revealed that he wondered if the Moone Boy star was the right choice when he first heard he had been cast.
"I wondered about Chris when I first heard, I mean, I loved him in Bridesmaids, how can you not like that guy? Officer Rhodes. You know what I love about Chris? He didn't really try to put on an American accent, he's this American cop with an Irish accent, and you don't know how the woman doesn't fall for him immediately because he's so lovable . . . " he said.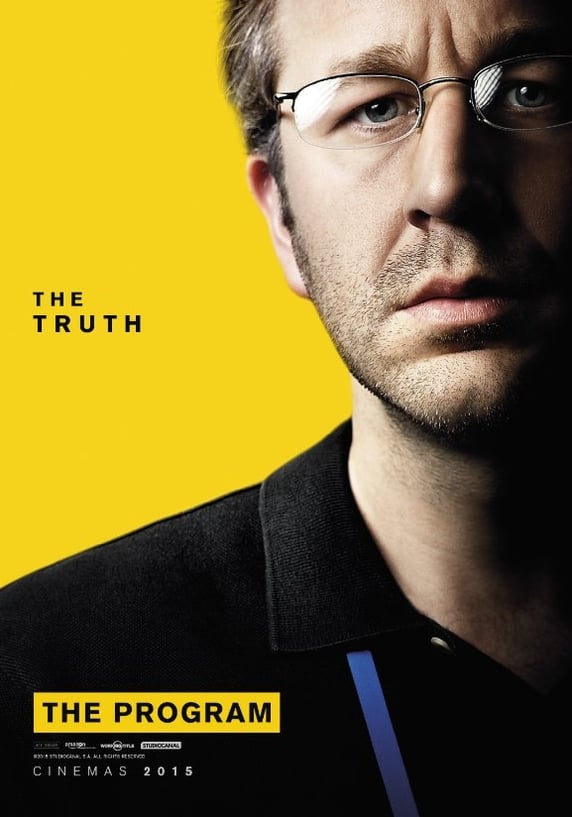 "I thought, yeah, that was brilliant Chris, but could you be a hard-edged journalist? Could you be nasty to other journalists? And then I remember seeing a scene in The Program, where the '99 Tour has happened and Lance has won the Stage Sestriere and announced his brilliance as a mountain climber, even though we knew he was a hopeless mountain climber for a long time before this, and suddenly he's transformed, and Chris O'Dowd is sitting at the table and he's saying to the other three journalists that were travelling with him, 'Did you see what he did today, on the mountains? Do you believe that? Do you think that's authentic?'
"And they're saying, 'Well, yeah?' and one of the journalists says, 'Why are you obsessed about this?' and Chris O'Dowd looks at him and says, 'Why are you not obsessed about it, you're meant to be journalists, asking questions' and the journalists say, 'Hey, hey steady on, that's a bit over the top' and that's exactly how I was."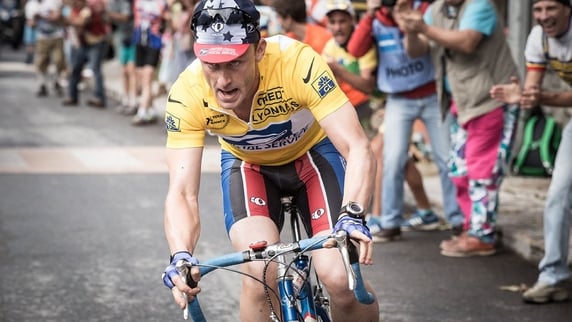 Ben Foster plays Lance Armstrong
The Program is out this Friday, October 16.
Click on the video link to watch TEN's full interview and hear Walsh speak about his current feelings towards Armstrong. Walsh also shares his views on why actor Ben Foster, who plays the disgraced cyclist in The Program, decided to take performance-enhancing drugs in order to better understand his character.