Legendary British actor John Hurt has announced that he's been given very positive news from doctors less than four months after he disclosed that he had pancreatic cancer
The 75-year-old actor is best known for his Oscar nominated roles in The Elephant Man and Midnight Express, along with movies such Alien, Nineteen Eighty-Four and the Harry Potter franchise. He spoke about his condition to an audience at last night's Man Booker prize ceremony in London.
According to the Daily Mail, he said: "I had the final scan yesterday [Monday] and I saw my oncologist this morning.
"I am overjoyed, I am thrilled. It all looks great for the future, it's fantastic."
Understandably, the actor – who was diagnosed with early stage pancreatic cancer – is still cautious and added that he remained wary of using words such as "remission", even "if it's true".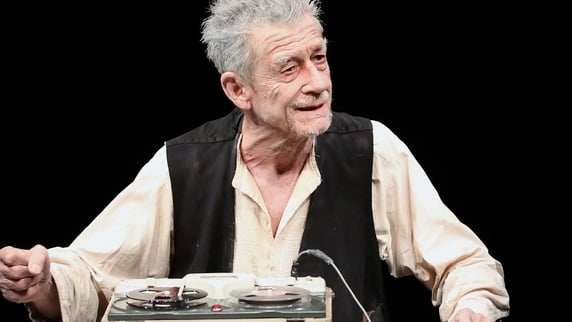 John Hurt in Beckett's Krapp's Last Tape
The one-time resident of Roundwood, Co Wicklow, first revealed his cancer diagnosis in June, but said at the time he was "more than optimistic" about his future and said he would continue working despite the health setback.
Recently he has been filming The History of Love with Gemma Arterton and Derek Jacobi, and Tarzan with Samuel L Jackson.