X Factor contestant Tom Bleasby, a finalist in the boys category, has withdrawn from the TV talent show for personal reasons.

"It was a tough decision, I think I really discovered it at the six chair challenge," Bleasby told the ITV show's official website. "I just don't know if I felt vocally ready to take on the competition and the pressure."
Bleasby went on to explain that he was still singing in his bedroom in March and found live performances difficult.
"I'm still discovering myself and in the competition, there are some amazing singers and I feel like I need more time to get better myself, as I don't feel like I'm strong enough," he said.
"Moving forward, without being 100%, would have been selfish on my part because I would have stopped someone else who was at 100% vocally from going further in the competition. Hopefully given time, I could get there with more time to grow artistically and vocally."
He said his mentor on the show, BBC Radio One DJ Nick Grimshaw, had been "fantastic" and thanked him for his support.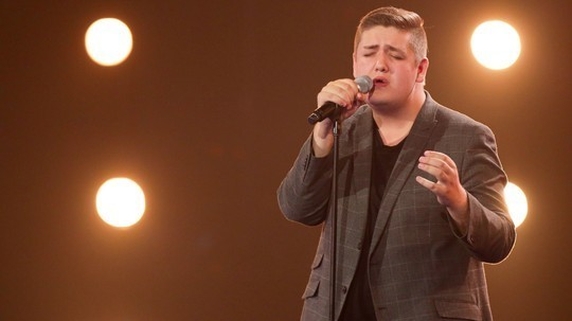 Bleasby was at the centre of a couple of dramas in last Sunday's Six Chair Challenge. He slipped into the next round by the skin of his teeth after being seated, un-seated and then seated again after Grimshaw changed his mind after asking him to give up his seat.
The X Factor will give details of its plans for the boys category and Judges' Houses section of the show shortly.