Hiddleston's flair for impressions has gotten a lot of attention lately - remember that Robert de Niro impersonation he did in front of the man himself on Graham Norton's chat show? 
So we figured we'd put him to the test and see could he make the Irish accent sound at all villainous when we chatted to him ahead of the release of his new film Crimson Peak.
In the gothic romance, which was written and directed by the acclaimed Guillermo del Toro, Hiddleston plays the baddie once again so he decided to Irish-up some of his lines from the film and boy, did he run with it. Check out the full interview to hear him sound uncannily like Colin Farrell.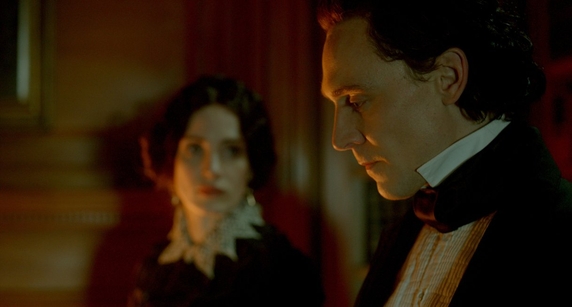 Crimson Peak also stars Jessica Chastain and Mia Wasikowska, and Hiddleston described the decision to sign on to star as a "no brainer".
"It all happened very quickly", he said. "I read the script on a Wednesday, I think, then I flew to Toronto where he (del Toro) was based on a Thursday, and we were having scrambled eggs on Friday morning."