A new TG4 film will look back on the year that two bastions of the English acting establishment scandalised southern Kilkenny with a film about a mature German student and three reclusive spinster sisters.
Langrishe, Go Down, starring a young Judi Dench and Jeremy Irons, was shot in the Kilkenny village of Slieverue of 1978 and ended up being banned by the Irish film censor who took grave exception to the film's scenes of nudity.
In the film, which is set in the 1930s, Irons plays Otto Beck, a pompous German student who comes to stay in a run-down Irish castle owned by three spinster sisters including Imogene, who was played by Dench.
The film was written by playwright Harold Pinter and was based on Aidan Higgins' acclaimed novel of the same title. It was shot at various locations in south Kilkenny and Dublin in 1978 with funding from the BBC and with support from RTÉ.
It was broadcast in September 1978 as a 90-minute BBC2's Play of the Week but it was only shown in Ireland for the first time last year at a special gala screening at the local cultural festival, Éigse Sliabh Rua 2014 in the village where it was originally shot,
The screening was attended by Irons who described Langrishe, Go Down as his first big break. 
Now a brand new TG4 film entltled Jeremy agus Judi ar bhruach na Siúire will be broadcast this Sunday, October 11 on TG4.
Presented by former Irish Times journalist Catherine Foley, it tells the story of a feature film which was at one time a cause célèbre but is now another footnote on Ireland's long list of prescribed texts and movies.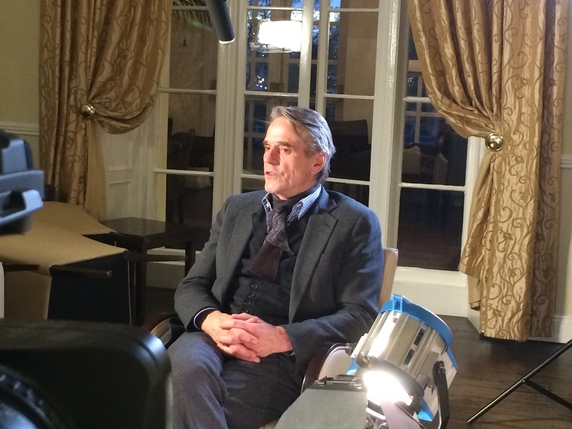 Jeremy Irons recalls the making of Langrishe, Go Down
In the documentary, Irons, who is now 66 and a long-time resident of Kilcoe Castle in west Cork with his wife, Sinead Cusack, talks about filming the movie and we also hear the reactions of those present at the gala screening 35 years after the movie was made.