The director of the upcoming Irish-filmed movie, The Lobster, says his first introduction to Colin Farrell was a tad awkward and despite casting him in the quirky love story, there wasn't an immediate connection.
The Lobster is the first English-language feature from Greek film-maker, Yorgos Lanthimos,and sees Farrell taking on the role of David, a recently single guy who has 45 days to find a new partner, or else he will be transformed into an animal of his choice and unleashed in the woods.
Yorgos told TEN that his first introduction to Farrell on Skype was quite stilted. He admitted he didn't have an instant rapport with the Castleknock man but that didn't stop him from casting the actor as the leading man in his Cannes award-winning movie.
"I think Colin knew what to expect. He was aware of my previous work. We Skyped - he was in Los Angeles - and we had a really long chat. There were some awkward pauses and we exchanged a few words. Once we spent time together we really got along but I knew I liked him from the beginning.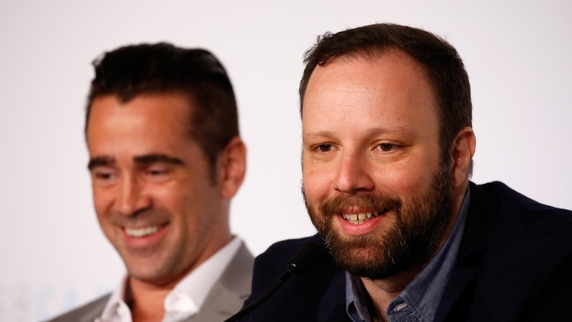 Lanthimos, who is best known for helming 2009's highly-acclaimed film Dogtooth, said he did his homework before casting 39-year-old Farrell and admitted it came as no surprise that the movie turned out to be funnier than originally planned.
"I knew Colin had a good sense of humour as I watched a lot of his previous work before I began the casting process. I even watched some of his interviews to observe his personality outside of filming," the director added.
"I could instantly see that he had an excellent sense of humour and that he's so vulnerable and sensitive and many other things. He also has great strength which is much more obvious for how we know him. I don't think I was surprised by him as I knew he would do the role justice."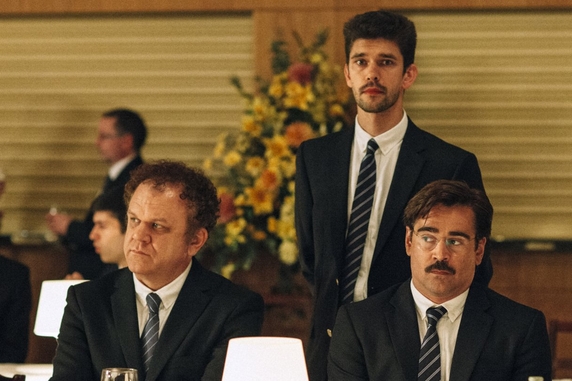 The Lobster was filmed in Co.Kerry as well as parts of Dublin and Lanthimos said he knew the South-West of Ireland was the perfect location from the moment he laid eyes on it.
"I knew what I was looking for could be found here. It was quite precise. I wanted to find a hotel that was in quite an idyllic location that had a forest surrounding it. I was very particular in what I was looking for. I drove around Ireland, well someone drove me around.
"It was two or three intense days just travelling around and seeing locations. The second I saw the location I knew it was going to be great for the film. We were in a remote place and stranded on the edge of the island and just stayed there and worked." he added.
Lanthimos revealed that he even cast a few extras from the local area in the movie, "The Kerry locals weren't very nosey. They were quite helpful with the filming. We had quite a few extras coming from the surrounding areas. They were all very positive and helpful with us making the movie," he said.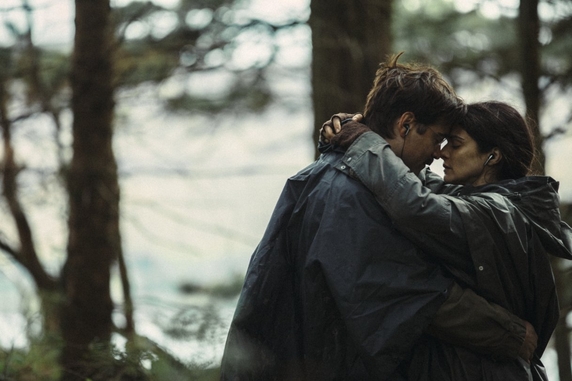 When asked if the risk of making his first movie outside of his home country was worth it, the 41-year-old director said the support from Element Pictures definitely helped.
"I made my previous films in Greece. There is not enough support or structure in order to make films properly. The previous movies were made with a really low budget. It was basically a few friends working together and not getting paid and asking for favours - lending their houses, cars and clothes.
"After those films were relatively successful and travelled around the world, I decided I wanted to progress and do something different. I knew I needed to go somewhere else that had a proper structure."
Colin Farrell will be hitting the red carpet in Dublin later tonight for the Irish Premiere of the movie. Check back with TEN tomorrow for our interview with Colin.
The Lobster, which also stars Ben Whishaw, Rachel Weisz and John C. Reilly, goes on general release nationwide on October 16.