An investigation has been launched following claims that staff with links to the BBC and the production company behind the Great British Bake Off were using insider knowledge to place bets on the outcome of this year's final.
According to reports, the bookmakers Ladbrokes, wagers from over forty gambling accounts from staff linked to the show have placed bets on the winner
The Sun newspaper revealed that a total of 529 bets, potentially worth about £10,000 (€13,500), were placed through the accounts that were created ahead of the pre-recorded final which airs tonight.
A Ladbrokes spokesman said: "We flagged at the start of the series that we thought something smelled a bit strange. We are looking into it further.
"If we feel we've had the equivalent of a custard pie thrown in our faces we will think twice about whether we should bet on markets like this again in the future. Whoever is doing this thinks they are being very clever. But they are not that smart as they have been using their own names to open accounts.
A spokesman for the BBC said they had no knowledge of the claims but have asked for details.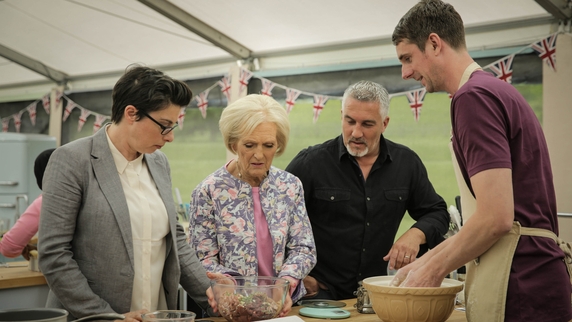 Bets on this year's final were suspended in August amid fears the winner's name had been leaked. Ladbrokes announced it had stopped taking wagers after it noticed suspicious play on one contestant.
A spokeswoman for Love Productions, which makes the programme said "Everyone who works on the production of the Bake Off series is bound by confidentiality. We take any allegation of breach extremely seriously, although we have not been presented with any evidence to support such a claim. We are surprised that Ladbrokes chose to take bets on a series which they know to have been pre-recorded."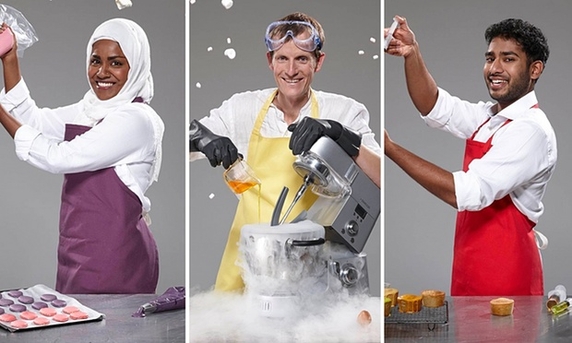 This year's finalists Picture: BBC
The final saw contestants Ian Cumming, Nadiya Hussain and Tamal Ray battle it out for the Bake Off crown, with favourite Nadiya eventually triumphing.