The ongoing dispute over Robin Williams' estate has finally been settled out of court, after his widow, Susan, agreed to drop her petition.
The heated legal battle began back in December 2014, and centred on two houses Williams owned at the time of his death in August 2014 - one in Napa and one in Tiburon, California, north of San Francisco.
Williams's trust gave the Tiburon residence and its contents to his widow. But it also says the children should get his "clothing, jewelry, personal photos taken prior to his marriage to [Susan] . . . memorabilia and awards in the entertainment industry and the tangible personal property located in Napa."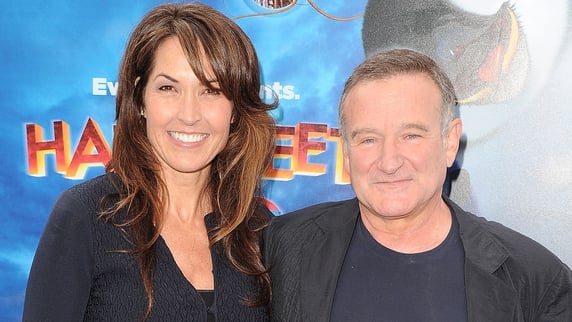 Robin Williams and his widow Susan
His widow - who claimed that she was not receiving enough money from the actor's estate to maintain the Tiburon home she shared with Williams - has now reached an agreement with his children, 14 months after his suicide.
"While it's hard to speak of this as a win, given it stems from the greatest loss of all, I am deeply grateful to the judge for helping resolve these issues," she said in a statement. "I can live in peace knowing that my husband's wishes were honored."
Meredith Bushnell, the attorney for Zachary, Zelda and Cody Williams, stated: "The children are relieved to have this behind them.