Audiences around the country will get to join in a live Q&A session following the premiere of The Queen of Ireland, the upcoming documentary on the life of times of Ireland's most fabulous Drag Queen and 'accidental activist' Panti Bliss.
The premiere takes place at Dublin's Light House Cinema on October 21 and will be followed by a Q&A hosted by Brendan Courtney. It will be broadcast by satellite to audiences at cinemas all across Ireland, and questions will be taken via Twitter and from the live audience at the Light House.
Special guests on the night include Coronation Street actor Antony Cotton (Sean Tully), actress Pauline McLynn and comedian Katherine Lynch.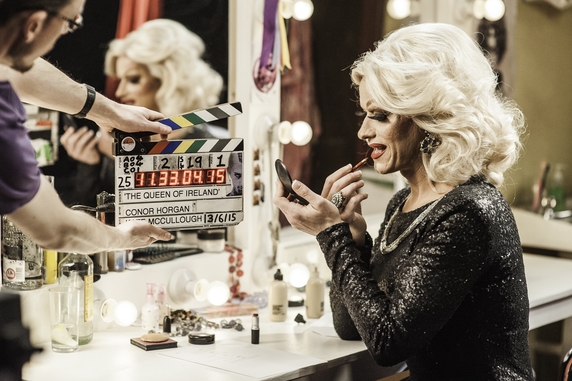 The Queen of Ireland follows Rory O'Neill's journey from the small Mayo town of Ballinrobe to striding the world stage. Filmed over a number of years, the documentary goes behind the scenes with his alter ego Panti in the year she became the symbol of Ireland's successful march towards Marriage Equality.
Rory appeared on last night's Late Late Show along with his parents and explained that his transformation into his Drag persona acts like an "armour" as "Panti is designed to be a public version of me".
After the show it looks like Ryan himself got dragged.....along to Panti Bar. He happily posed for a picture with Rory on stage where Panti regularly struts her stuff at the weekends.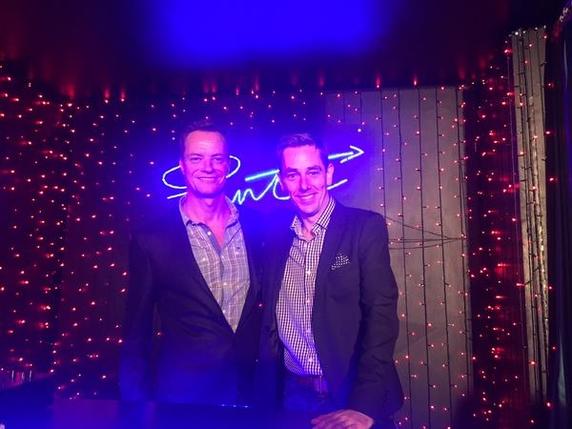 Life's a Drag for this chat show host
Tickets for the Queen of Ireland live event can be bought at www.queenofireland.ie. The documentary hits Irish cinemas on October 23.