Director Ridley Scott has revealed that there will be another two sequels following the release of Prometheus 2 in 2017 before the plotline links up with Alien. 
If you were left slightly confused by Prometheus when it was released in 2012 rest assured all will be revealed, eventually.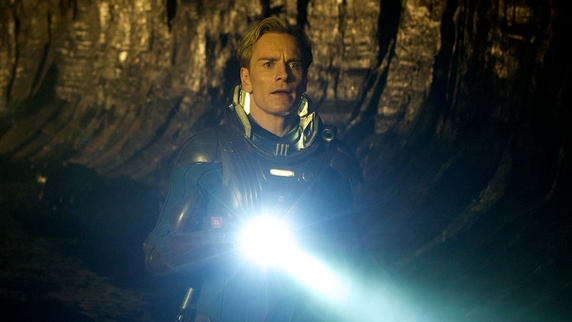 Michael Fassbender in Prometheus
Speaking to German website Film Flutter, Scott explained that the two franchises would eventually merge together. 
He said: "It will not be the next [film]. It will be in the next but one Prometheus or perhaps even in a later film, before we are, in a sense, back in the Alien franchise."
Scott directed the first Alien movie in 1979. It spawned three sequels, each with a different director, and some rather dodgy spin-off movies such as Alien vs Predator. The first Prometheus was billed as an Alien prequel and received a mixed reception from critics and the public.
Scott said: "The whole point [of Prometheus] is to explain the Alien franchise and how and why the aliens were created.
"I always saw the Alien as a type of biological warfare. For me, the original spaceship, which I call the 'croissant', is a warship containing these biomechanoid creatures, which are all about destruction."
And the good news for Irish fans is that Michael Fassbender, who played the role of android David, will be reprising his role in the upcoming sequel.