Brendan O'Carroll's daughter, Fiona O'Carroll, who is pregnant with her fourth child, was turned away from the steps of a Stobart Air flight for being 36 weeks pregnant, despite having a doctor's letter clearing her to fly.
Fiona, who had been in Glasgow to record a live Mrs Brown's Boys DVD at the Scottish city's SSE Hydro Arena the night before, reached the tarmac before she was told by the pilot that she would not be allowed to fly home to Dublin with Stobart Air, which operates as an Aer Lingus Regional service.
Speaking to The Irish Sun newspaper Fiona explained: "I got as far as the tarmac before I was stopped at the steps of the plane. It was the captain in the end who ultimately called it, and said no.
"I'm 36 weeks gone and have a letter from my doctor saying I'm fit to fly for the month of September.
"I even had my solicitor with me, who said I would sign a waiver relieving Stobart Air of any responsibility if I did have any problems while flying but they still refused."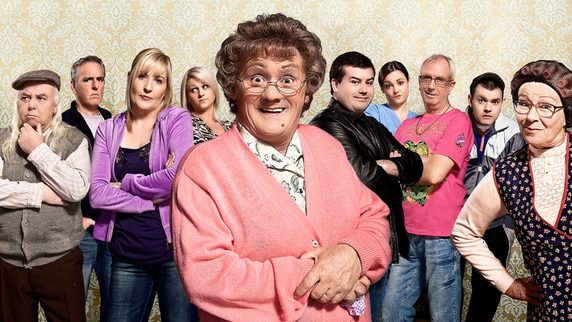 Fiona also revealed that she had inquired with Aer Lingus before she booked her flights to and from Glasgow if there would be any problems about her travelling.
She said: "I spoke to people in Aer Lingus before I even booked the tickets to ask if it would be OK. They said it would.
"They let me fly over to Glasgow but they didn't let me on the return flight home. Hopefully it won't happen to anyone else."
Having been turned away from the plane Fiona and her husband Martin Delany, who also stars in Mrs Brown's Boys, booked a flight with Ryanair, who allow expectant women to fly up until the end of week 36 in their pregnancy.
Since this incident occurred, Aer Lingus Regional has issued a statement highlighting that the "health and safety of passengers" is their priority.
The statement said: "With regard to passengers travelling while pregnant, our policy is clear. Aer Lingus Regional will allow passengers to travel between the UK and Ireland up to week 32 of their pregnancy with a doctor's written permission.
"Pregnant passengers between weeks 32-35 must have their doctor complete an 'expectant mother travel advice form'. Aer Lingus Regional does not permit passengers who are over 36 weeks pregnant to fly.
"This is in the best interest of the health and well-being of our passengers."