Fresh from performing their first public gig together for almost a decade, comes news that will bring joy to the ears of all fans of The Corrs.
The family foursome are set to release their first album in eleven years and will embark on a tour of Ireland and the UK in the new year.
Their new album, White Light, is their first since the 2004 release of Borrowed Heaven and is available to buy and download on November 27th.
They will also play their first Irish gigs in over a decade when they perform at Dublin's 3Arena and in Belfast in January.
The gigs are part of the band's UK and Ireland tour, which will see them play dates in Birmingham, Cardiff, Liverpool, London, Manchester and Glasgow.
Speaking today in London Sharon Corr said they were looking forward to the homecoming gigs. She said "We'll be looking forward to going back and playing Dublin and playing Belfast. It's a very important part of what we do."
She also spoke about the band's decision to take a break from the music business.
"We never sort of decided to stop or quit as a band. We've had eight children between us in the mean time so that kind of takes up 10 years so I think we were sort of entitled to it after sort of 15 years of being on the road."
She added: "But music is part of the fabric of us. It is absolutely who we are. This is what we do, so it's not really a revelation from that point of view if you know what I mean. This is what we do so we're just doing it."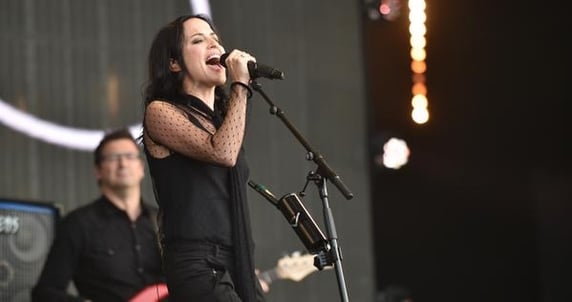 Last weekend the Dundalk siblings performed in London publicly for the first time since taking a break in 2005.
During the BBC Radio 2 Live In Hyde Park concert they performed many of their best known hits including Breathless and Runaway along with their Fleetwood Mac cover Dreams and a handful of other favourites.
Today the band members laughed off suggestions that they hadn't aged a bit in the past decade.
Andrea joked that they all go home at night and "put our faces in a little jar" while Sharon said that they had been "cryogenically frozen" for the last 10 years.
During their ten year's together they sold almost 40 million albums worldwide making them one of the most successful Irish groups of all time.
The Corrs play Dublin's 3Arena on January 28th and the SSE Arena in Belfast on January 29th. Tickets go on sale on Thursday September 24.