Kristen Stewart has opened up about her split from Robert Pattinson in 2014 calling it "incredibly painful".
In a candid interview with the Daily Beast website the actress admitted that splitting with her Twilight co-star was extremely tough.
"It was incredibly painful," said the 25-year-old actress. "Ugh, f**king kill me."
The pair split in 2014, two years after her affair with her married Snow White and the Huntsman director, Rupert Sanders, went public.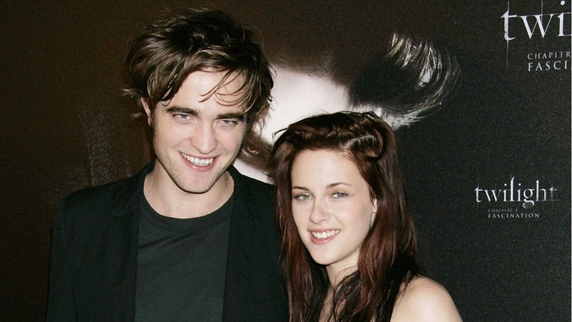 Pattison and Stewart in happier Twilight times
Stewart is currently promoting her new movie, Equals - a futuristic love story - also starring Nicholas Hoult. 
In the interview she also talks about using her emotions from the heartbreaking split for her new role and hopes the love story will inspire others to believe they can find someone special again. 
"If you've been hurt — you know when you've broken up with someone and you look at someone walking down the street holding hands and think, 'Ugh, give it a f**kin' year. Let me know how you feel in a year, ugh, I don't' believe in that.
"Well if we did our jobs right, then it would be to remind you that you can definitely get back to that, and how hard, amazing, and life-fulfilling those feelings were in the very beginning."