Dublin Indie rock band, Valves, have released their second single Underground ahead of their headline show at The Old Queens Head, London this week. Leslie Leung talks to lead singer Ian Plunkett about the show, their new video, the band's move to London.
The four piece band consisting of Ian Plunkett, Paul Stokes, Darragh Lynch and Poj Flanagan unveiled their new single alongside a music video which was produced by Irish film maker John Stokes; who is the brother of Paul. 
The video portrays an elderly gentleman reflecting on his past life and rubbing shoulders with the celebrities and superstars of his era. 
Lead singer, 26-year-old Ian Plunkett tells TEN that "the man in the video is JC Wooloughan and he was a nightclub owner and worked in the bar scene in the 60s and 70s". 
JC also happens to be the great uncle of band member Paul Stokes and the producer of the video John Stokes, small world eh.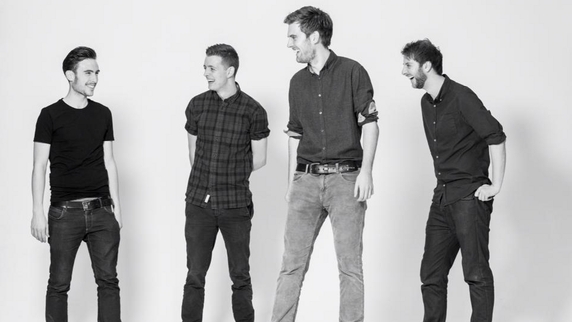 Plunkett explains that JC was a friend to a lot of well known faces while he worked the clubs. "He had great relationships with a lot of celebrities at that time including Muhammad Ali, Keith Moon, Evil Knieval and Elizabeth Taylor. 
"As a band we felt that his story was interesting as an Irish man who had moved here for an opportunity and also the fact that some of his relationships had broken down in his life". 
Plunkett admits that Underground came to life when he realised he had a great correlation with the experiences JC had. "I saw some symmetry when I was discussing with JC about his own relationships that have broke down, his own trajectory of journey from moving to London from Ireland and the loneliness that comes along with that.
"I just thought that the lyrics and the song really seemed to dub his life and also the experiences with my life. The lyrics gave a sense of my own life when I initially came over here and taking that plunge and obviously the relationships that came and gone along the way..."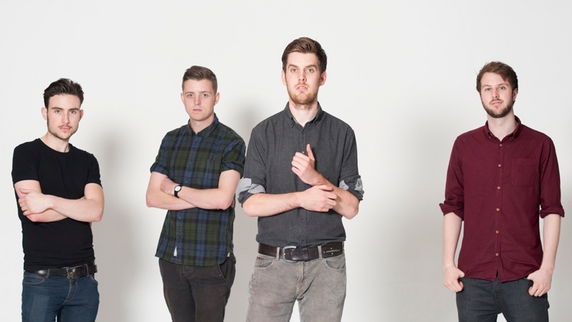 Plunkett, who is a policy and communication manager by day and a lead singer, by night moved to London in 2014 with his band. The other band members also have day jobs - in retail, neuroscience and teaching. "There was a feeling that during the crisis (recession) a lot of the labelling structures moved out of Dublin and I think a lot of the big signings were happening in London, I mean if you look at bands like Kodaline and Hozier a lot of their development work and movements have been in London.
"It was just a feeling that it was time that we should give it a crack. We could stay in Dublin; I mean Dublin has an amazing music scene. The more and more time you spend in London you start to realise just how rich and distinctive the Irish music scene is, but we just felt that it was an adventure that we were all ready to go on and we haven't regretted it since". 
Moving forward what are the next steps for Valves?
"The main focus now is September 16 - it's a big show for us. I think our next step immediately will be to see how we can be supported and who we can work with. That will move us forward into more writing and more production of tracks with a view to getting some space for next year's festival circuit."