Woody Allen's new film Irrational Man is now in cinemas, and in this exclusive clip Emma Stone has to deal with a boyfriend who thinks there's something going on. We think she handles the situation very well!
Irrational Man tells the story of Abe Lucas (Joaquin Phoenix), a philosophy professor who has lost his love of life.
Everything changes when he starts a new job and befriends two women: colleague Rita Richards (Parker Posey) and his best student, Jill Pollard (Emma Stone).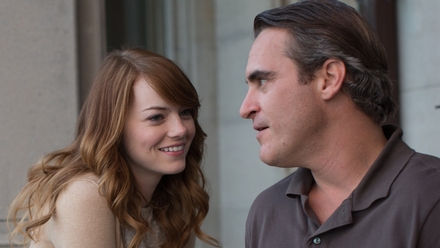 Jill loves her boyfriend Roy (Jamie Blackley), but there's just something about Abe - and this clip certainly sets up some delicious relationship dilemmas as only Allen knows how.