The Taste of Success
8.30pm RTÉ One
The Taste of Success returns with food innovators from all over Ireland competing for a €100,000 prize and a life-changing opportunity to have their product for sale on supermarket shelves nationwide. The new series kicks off with Domini Kemp showcasing the best of Dublin's food innovators. Be prepared to meet contestants including music producer Ken who thinks his luxurious fish pate will make Domini sing; baker Graham who hopes his twist on a classic will take him all the way and civil servant Geoffrey who is taking a risk with his Granny's recipe. The competition is tough as six contestants show their wares but only two will go through to the next round. Who will be next in line to win The Taste of Success?
Pairc Life: Reality Bites
9.00pm RTÉ 2
Jacqui Hurley explores the landscape of this year's All Ireland Championship to discuss the state of Gaelic games. Player welfare and professionalism will no doubt come up with pertinent questions such as the following: are the players as fit as the pros? Does the GAA have an injury crisis and could the GAA one day turn professional? Jacqui visits former Republic of Ireland star Stephen Hunt at Ipswich Town FC to have a look at a professional sports person's life, contrasting it to that of a GAA star. Sports Science is influencing the GAA and Prof. Nial Moyna from DCU –with help from Offaly's Brian Darby - demonstrate how a GAA player's biometrics measured-up in comparison to that of the pros.Wexford camogie star Mags Darcy who is rehabbing her hip injury and Clare's Podge Collins who has just undergone surgery for a cruciate ligament injury also feature. Other contributors include former Armagh footballer Aaron Kernan who has walked away from the inter-county set up to concentrate on family and work life and Clare legend and former Dublin hurling manager Anthony Daly.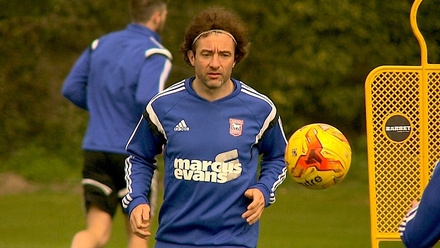 An Klondike
9.30pm TG4
This new four-part drama series is set in the harsh gold mines of Alaska a century ago. It follows the turbulent lives of three Irish-born brothers as they journey north from the silver mines of Montana to the Yukon in Alaska during the great gold rush of 1895. They seek their fortune in Dominion Creek, a town built on greed. The brothers become embroiled in a deadly feud with Jacob Hopkins, the man who runs Dominion. When Séamus Connolly shoots Jacob's son in a duel, Jacob vows revenge. The Irish brothers become powerful figures in the Klondike themselves when their claim proves to be a goldmine, but their new found wealth leads to a rift between them. Tom Connolly is corrupted by his lust for power and gold and turns his back on his own brothers. Hopkins uses this to his advantage to turn the Connollys against one another in the hope of wiping them out for good.