US President Barack Obama is set to appear on an episode of Running Wild with Bear Grylls that will air later this year.
The TV special is aimed at raising awareness about the effects of climate change on the state of Alaska.
He is the first US President to sign up for the series, which has featured appearances from actors Kate Hudson, Kate Winslet, Zac Efron and Michelle Rodriguez, to name but a few.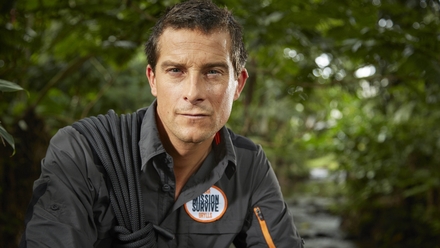 Bear Grylls
The series' guest stars receive survival advice from Grylls, with Titanic star Winslet eating earthworms in the latest episode and Lost actress Rodriguez eating a mouse that had been cooked in urine.
The announcement coincides with President Obama's visit to the Arctic Circle, the first sitting American President to make the trip. He is renaming North America's highest peak from Mount McKinley to its native name of Denali, which means "great one" in Koyukon. It was renamed Mount McKinley in 1917, after President William McKinley.