The Americans continues on RTÉ2 at 9.00pm, Louis Theroux meets LA dogs in Louis Theroux: Street Dogs (9.55pm RTÉ 2) and there's An Evening with Harry Enfield and Paul Whitehouse at 9.00pm on BBC Two.
The Americans
9.00pm RTÉ2
One of Philip's cover identities yields important information about a CIA plan involving Mujahadeen visitors in the U.S., requiring Philip and Elizabeth to put a new plan of their own into action. As Nina continues her newly assigned task in Russia, Stan and Oleg's stateside plan to help earn her freedom begins to reveal new facts. Bowing to unavoidable pressure, Philip and Elizabeth reach a tough decision which only creates further tensions in the Jennings' home. Meanwhile, Paige's church youth group plans for a trip abroad, Gabriel gives Philip news about his Russian-born son, and Stan struggles with his impending divorce.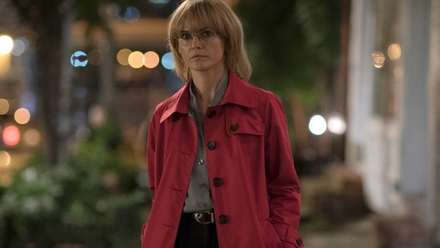 An Evening with Harry Enfield and Paul Whitehouse
9.00pm BBC Two
Join Harry Enfield and Paul Whitehouse for a celebration of two of the UK's most loved comedians, as they celebrate 25 years of working together. Harry and Paul will be joined by a host of famous faces who share an uncanny resemblance to the comedy duo themselves. The show will celebrate not only their sketch characters, but also, for the first time, will introduce the real Harry and Paul, who appear almost live on stage as themselves as they take questions and introduce their favourite sketches from programmes including Harry Enfield and Chums, Harry and Paul and Harry Enfield's Television Programme. These include Kevin Patterson, Tim Nice-But-Dim, Wayne and Waynetta Slob, Dragons' Den, The Scousers and Smashie and Nicey. Harry and Paul also take it in turns to play the host of celebrities that have joined them to celebrate their anniversary, inclduing Mark Rylance as Thomas Cromwell from BBC Drama Wolf Hall. Also included are Rob Brydon, Ricky Gervais, Prince Charles, Miranda Hart, Stephen Hawking, Boris Johnson, Melvyn Bragg and Jimmy Carr.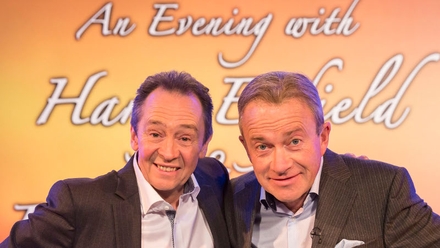 Louis Theroux: Street Dogs
9.55pm RTÉ 2
First of a three-part series on LA's mutts. Los Angeles is home to more than a quarter of a million dogs - from the pampered pooches of Beverley Hills to the pit bull terriers of the projects. Louis Theroux enters the bizarre world of LA's dogs, meeting the characters whose lives revolve around the city's huge canine population. In the toughest neighbourhoods of south LA, he has a terrifying encounter with a 'weaponised' dog, trained to attack on command, and goes on patrol with 'Dogman', whose mission is to rescue some of the thousands of stray and feral pit bulls roaming the streets. At the city's biggest animal shelter, Louis meets the hard-pressed staff, whose heartbreaking job includes euthanizing thousands of unwanted dogs every year. He also encounters the middle-class Americans who adopt some of these delinquent dogs, as well as the colourful dog-training gurus who claim to be able to take the ghetto out of the dog once the dog has been rescued from the streets.