As One Direction take a break for a year to pursue solo projects, TEN looks back on some of the most spectacular and graceful band splits in music history - from the Gunners gunning for each other to The Eagles coming to blows.
How to do it rock star style: Guns N' Roses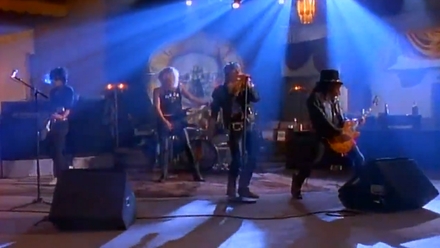 Welcome to the jungle
Guns N' Roses made it big in 1987 with Appetite for Destruction, but egotistical frontman Axl Rose kept showing up late for gigs. Their original drummer was ejected due to his drug problems, and the rest of the band members went their separate ways in 1993. Since then, Axl has referred to Slash as a "cancer" and refused to attend the Rock and Roll Hall of Fame because his ex-bandmates would be there. Kayla Walsh
How to do it with class: R.E.M.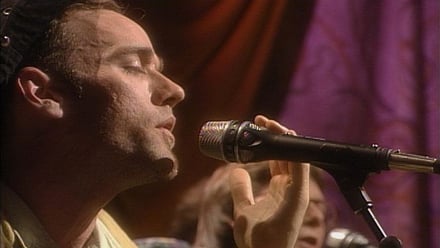 Remember them this way
After thirty years together in which they invented college rock and charted a model career trajectory for those who followed in their wake, Georgia band R.E.M. bowed out in September 2011. As frontman Michael Stipe said at the time: "A wise man once said - 'the skill in attending a party is knowing when it's time to leave.' We built something extraordinary together. We did this thing. And now we're going to walk away from it. I hope our fans realize this wasn't an easy decision; but all things must end, and we wanted to do it right, to do it our way. We have to thank all the people who helped us be R.E.M. for these 31 years; our deepest gratitude to those who allowed us to do this. It's been amazing." The southern gentlemen of indie rock turned stadium heroes once again did it on their own terms. Alan Corr
How to make it violent: The Eagles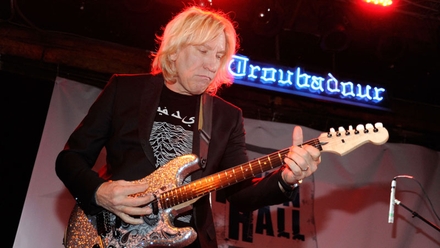 Joe Walsh of The Eagles: It's hard to leave when you can't find the door
At one stage the Eagles were the biggest band in America, but they found it hard to deal with the success. Tempers flared at a 1980 benefit show, which led to the members of the group physically threatening each other on stage. Guitarist Don Felder managed to escape before a fight could break out, but it was the last time the band would play together for 14 years. KW
How to keep them guessing: Oasis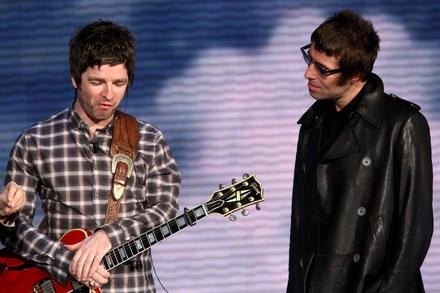 And that, Liam, is a D chord
Will we ever know what really happened in Noel Gallagher's dressing room backstage at the Rock en Seine festival in Paris on the night of August 28 2009? Did Liam go too far and shatter Noel's favourite guitar in a fit of rage over a disagreement about the band's tour programme or did he utter an oath so hurtful that even the thick-skinned Gallagher Sr still can't bring himself to forgive a full six years later? That night in Paris was no ordinary spat between the famously warring brothers and since then, speculation about Oasis getting back together has become an industry in itself. Reni hats off to Noel, who is enjoying a wildly successful solo career as Liam seemingly treads water, for having the patience to answer yet another question about that Oasis reunion. What do we think? Liam needs a comeback more than Noel. It will happen though - Glastonbury 2016 sounds just about right. AC
How to make it awkward: The Libertines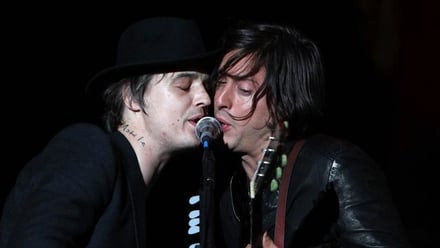 The Libertines were both popular and critically successful, but their music was often overshadowed by the controversies associated with the band members. Pete Doherty's struggle with drug addiction caused endless problems for them, and he ended up in prison after burgling co-frontman Carl Barât's flat. The band have reformed several times since breaking up, and Doherty and Barât still have a famously love-hate relationship. KW
How to do it in style: Take That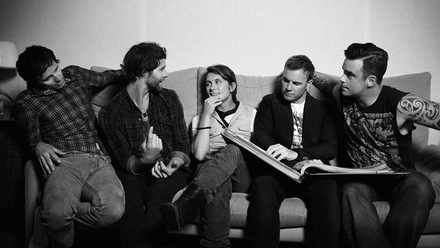 There was more media coverage of the breakup of Take That on February 13 1996 than there was for the official and eventual announcement that The Beatles were no more in 1970. Then again, there was a lot more media around to cover Gary, Mark and the two other ones' farewell. Teenage girls threatened suicide and telephone hotlines were set up by John Major's government to help with counselling. Take That announced their split just seven months after Robbie Williams did a flit and the band smoothly banished any rumours of rancour among the remaining four with a big party in Manchester Town Hall later that year. The Lord Mayor was there, as were a lot of footballers. Ten years later and TT were back as a man band with Robbie in tow and a lot of classy, grown-up pop songs. As we said, smooth. AC
How to make it as cowardly as possible: The Pixies
You might say The Pixies are chained. Frontman Black Francis and Kim Deal never got on very well, having met when Deal responded to an ad in a newspaper looking for a bassist. After a long and draining tour supporting U2, Francis announced in an interview that he was quitting the band - unbeknownst to the other members. He then informed Deal of his decision by fax, and didn't speak to her for a decade. Not quite a wave of conversation so. KW
How to come close and then lose it all: Aslan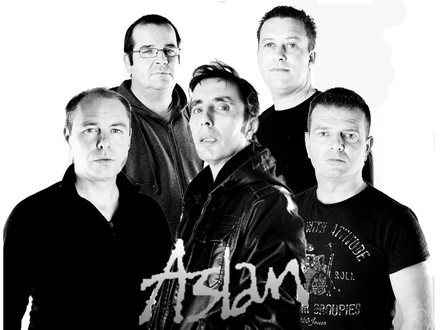 In the annals of Irish acts who coulda been contenders, Aslan stand tall. Back in the mid to late eighties, along with the likes of That Petrol Emotion et al, they had the talent and the drive to go all the way and deliver on the Guinness-sodden mutterings of the almost permanent UK A&R community who had set up shop in Ireland after U2's planet-killing success. In 1986 and straight outta Finglas, they signed to EMI and two years later, released Feel No Shame, a debut album that was proudly Dublin and proudly stadia-bound. Working class ambition and passion fuelled their songs but rock `n' roll excess dogged their ascent. They split amid some rancour in 1988. Aslan were to make a heroic return in the early nineties and the lion roared again but somehow that early promise had been sapped and they never were to break free of the town they loved so well. AC
How to let it destroy your family:The Everly Brothers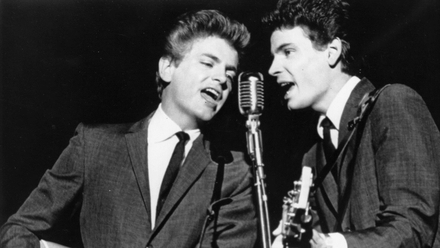 The Everly Brothers performed together for 20 years, but sometimes working with family members is not the best idea. Things came to a head during a Hollywood show in 1973, when Don Everly showed up drunk and kept messing up lyrics. Phil got so angry that he smashed a guitar over his head and stormed out. The only time they spoke over the next ten years was at their father's funeral. KW
How to make it as painful and acrimonious as possible: The Beatles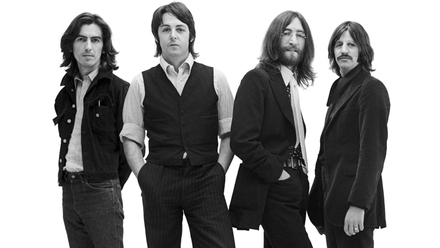 The daddy of all band splits and to this day, the most epochal. As any pop historian will tell you, the final agonising collapse of The Beatles signalled the end of the hippy dream, the shattering of the Age of Aquarius, and the beginning of the seventies - a decade of global and industrial strife, prog rock, everything turning grey and beige, and crap television (except for Fawlty Towers and Blake's 7). Paul, the Beatle who had done the most to propel the band to world success ten years previously, served notice that he was quitting the band on April 10 1970. John had privately informed the rest of the group that he was leaving the previous September but it was Paul who was unfairly cast as the villain of the piece. The bad blood, back biting and vicious bitchery continued for decades. Funny paper all round, indeed. AC